To the majority of people, the Middle East is considered a collective destination, where plenty of misconceptions are based on. Unfortunately, while many have been there, only few are able to shed light on the diversity and opportunities that await travellers and foreign nationals interested in visiting any place in the Middle East.
ALSO READ: Keeping an Employee's Passport is Against the Law
For one, a country such as Oman deserves more credit than it actually gets from what we hear (or the lack of it) on the news. And for this post, we will share with you some of the top reasons why Oman is an ideal place to work in.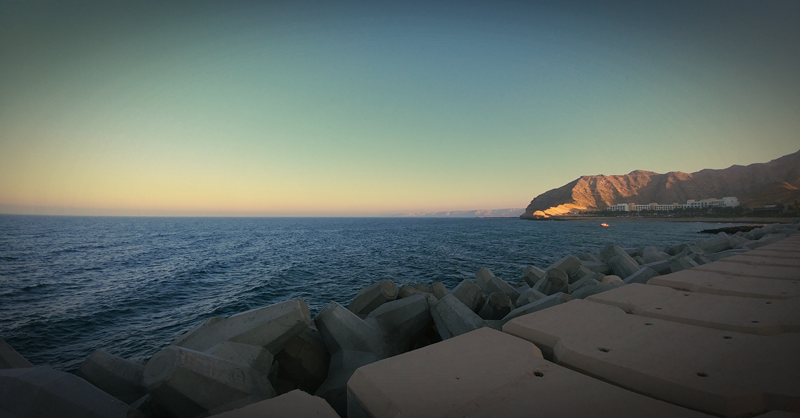 Why You Should Work in Oman
To start off with the question "why should you consider working in Oman?" The answer is quite simple: much is not known in this Gulf country, but it is among the top five best places (in the GCC) for expats to live in and 17th in the world, as released by global expat service and guide website InterNations back in 2017.
The overall rankings were based on parameters such as the quality of life, ease of settling in, job prospects & work-life balance, family-friendliness, among others.
With that said, here are five reasons why every expat should at least consider getting a job in Oman for their next career move:
There is no scarcity of jobs in Oman.
As you would expect being part of the GCC, Oman's economy is heavily dependent on its oil sector. And so, there will always be plenty of jobs available in this sector, including specialist roles to help further maximize the country's natural oil reserves.
Furthermore, as the government begins to explore various initiatives to diversify its economy by investing in other sectors such as construction, education, healthcare and tourism, there are still plenty of vacancies to be filled in these sectors as well.
Salary packages in the country are very attractive.
Working in the Middle East offers tax-free income, which also applies in this Gulf State. And other than the attractive salary package, what makes working in Oman even better is that the cost of living in this country is relatively lower than the cost of living in other GCC countries such as the UAE and Kuwait, which makes it easier for expats to adapt and earn more for their families back home.
Oman is among one of the world's safest places to live in.
In the same survey conducted by InterNations, Oman landed on the 9th spot in the world in terms of the 'Safety & Security' parameter, which basically says how much of a safe place Oman is, not only in the Middle East but across the globe. Moreover, citizens of Oman are friendly, polite, well-mannered, and are quite good at making foreigners feel welcome in their country.
Oman is inspirationally beautiful.
Living in Oman is like living in a holiday paradise because everywhere you look, there's something breathtakingly beautiful to take in, such as a beautiful coastline, turquoise-coloured waters, pristine white sandy beaches, rugged mountains, and a seemingly never-ending golden desert. And with this kind of environmental resources, you also are exposed to various opportunities and activities, such as scuba diving, hiking, paddle boarding, kite surfing, camping, off-road driving, etc.
Getting to other destinations is easy from Oman.
Oman is situated in the map, which provides easy access to other parts of the Middle East, Asia, Africa, and Europe via air transport. And because of this proximity, traveling to other choice destinations is possible to achieve in a day or even a couple of hours. And with a great salary package, expats living in Oman can enjoy lots of travel opportunities without having to burn a hole in their pockets.
And because a large percentage of people working in Oman are foreign residents, the place is also some kind of a melting pot of various cultures and colours. Therefore, joining a community or making friends should not be a problem for you when living in Oman.