F1 Driver Romain Grosjean barely escaped a horrific crash, which has set his vehicle in shambles and a large fire, with only minor injuries during an accident at the Bahrain Grand Prix.
ALSO READ: Man Escapes Death as Car Hits Wall in Saudi
A Formula One doctor has also revealed that the Frenchman's helmet visor melted while he was still inside his burning car at the Bahrain Grand Prix last Sunday (November 30).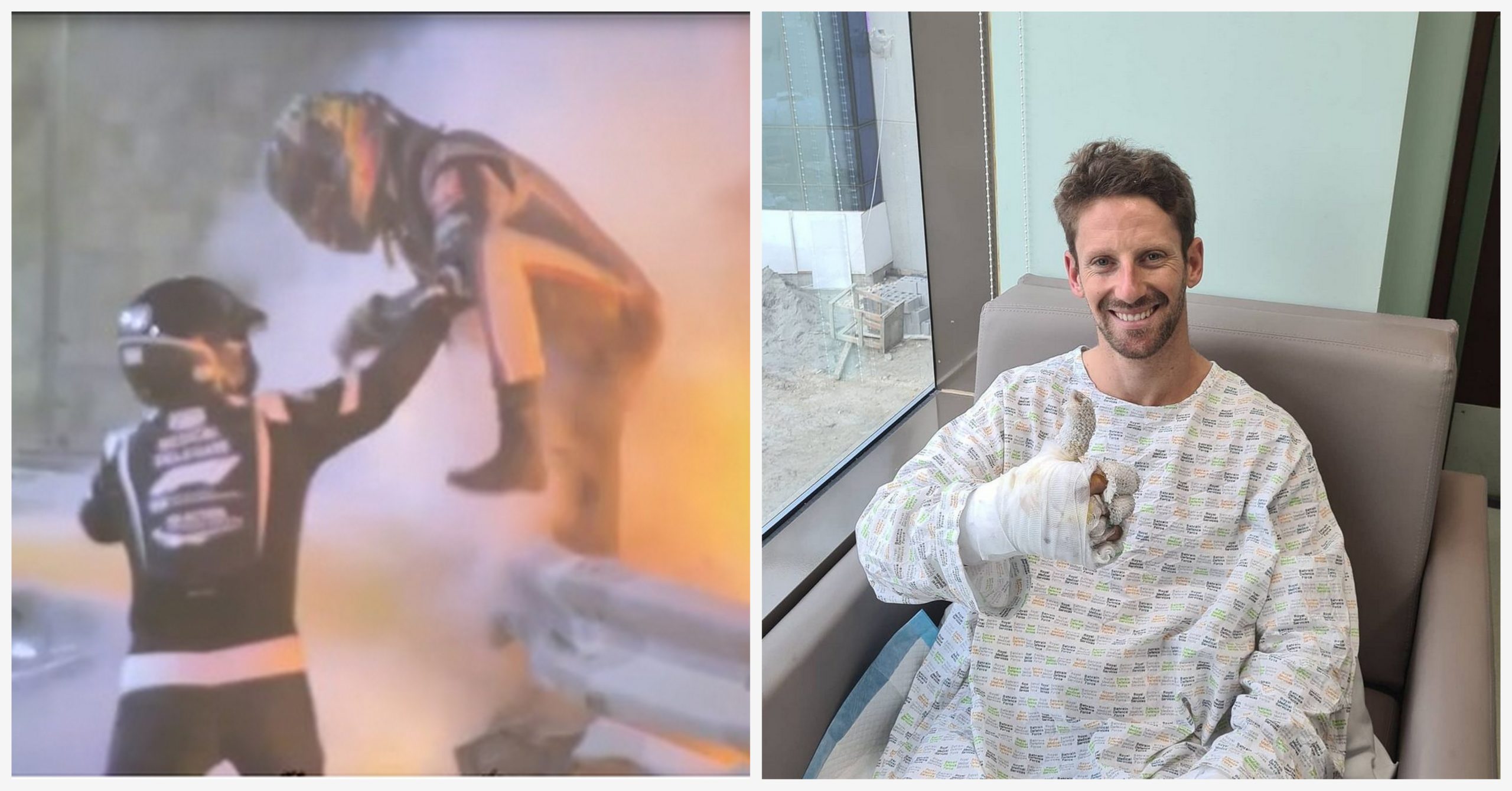 F1 Driver Escapes Burning Car After Horrific Crash at Bahrain Grand Prix
The race had been terminated on lap one after Grosjean moved across the track and collided with Daniil Kvyat's AlphaTauri before spearing off the track, the Daily Mail UK reported.
In videos circulating on social media, Grosjean's vehicle was badly damaged after the crash that it immediately burst into flames.
Marshalls and the medical car was seen rushing to the site of the accident to aid Grosjean, who miraculously climbed out of the burning vehicle as marshals and safety officials began putting the fire out.
Check out the Frenchman's miraculous escape from his burning vehicle at the Bahrain Grand Prix in this video posted by Cole Harvey / YouTube:
The race had been immediately red-flagged and the other drivers filed around the track and headed back into the pit lane.
After the incident, Haas released a statement confirming that Grosjean suffered burns and was being checked by medical staff.
Grosjean's team also released an update saying: "Romain has some minor burns on his hands and ankles but otherwise he is ok. He is with the doctors just now."
They also added that the Frenchman had been sent to the hospital with suspected broken rib(s), while the FIA confirmed Grosjean was conscious throughout the incident.
Seven-time champion Lewis Hamilton won the Bahrain Grand Prix.
READ NEXT: Doing This at Accident Sites in Abu Dhabi Can Land You in Jail or Fined AED 150K