Road accidents are among the top causes of deaths in the UAE. It is for this reason that authorities are expanding their measures to effectively address this situation and to limit the cases of deaths due to accidents on the road.
Furthermore, another issue that authorities have looked into is their emergency response system, which could spell life or death for victims of accidents. It is, therefore, crucial for responders to get right on the scene of the accident, or to transport victims to medical facilities as efficiently as they can.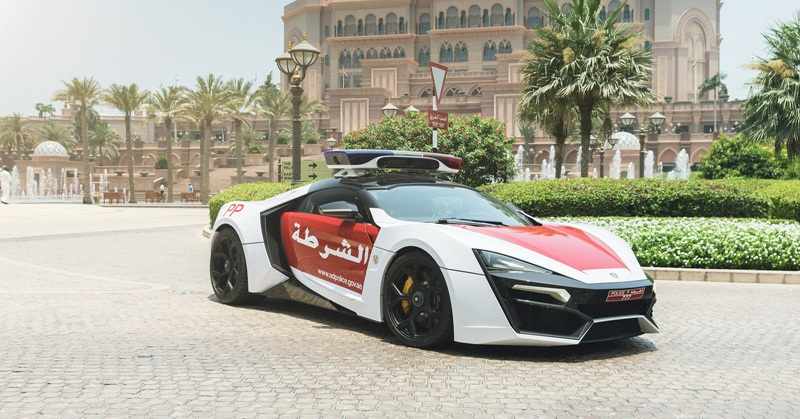 Posting Photos of Accidents Could Land You in Jail or Fined AED 150K in Abu Dhabi
Owing to this, the government has reiterated that posting photographs or videos of accidents in the UAE on social media sites could lead to jail and a fine of up to AED150,000 ($40,800) under the country's cybercrime law, as shared in a report by the Arabian Business.
Furthermore, anyone found obstructing or blocking roads near accidents sites may be dealt with an AED 1,000 ($270) fine.
In line with this, the Ministry of Interior (MoI) has issued warnings on social media and said that the circulation of accident images "is deemed an irresponsible behaviour among citizens, which violates a person's privacy and human dignity. It is also a violation of the law".
The ministry added, "Taking pictures of accident scenes and sharing them online is against the UAE's values derived from the Islamic concept of tolerance."
For their part, the police pointed out that not only do people crowding around crash sites cause extra stress for those involved, they also hinder emergency services attending to the scene.
According to Brigadier Khalifa Mohammed Al Khaili, director of traffic patrols at Abu Dhabi Police, "Crowding and taking photos at accident sites could delay the work of traffic patrols, ambulances and civil defence vehicles, which will result in worsening the condition of the injured or may even cause fatalities."
Al Khaili called this as "uncivilized behaviour", and reminded all residents to consider the consequences of their actions, which may endanger their lives as well as the lives of others.
The reminder should be taken to heart, as it's common to find passers-by crowding accident sites, and even making it difficult for authorities and medical personnel to render help to those who were involved, and may be in a serious condition.