A video has made rounds on social media showing a man narrowly escaping death by a few seconds after he left his seat when a vehicle driven by a worker rams into a wall at a car wash in Saudi Arabia.
The 72-second video caught the shocking accident that could have left a man dead had it not been for his good judgment and partly, luck.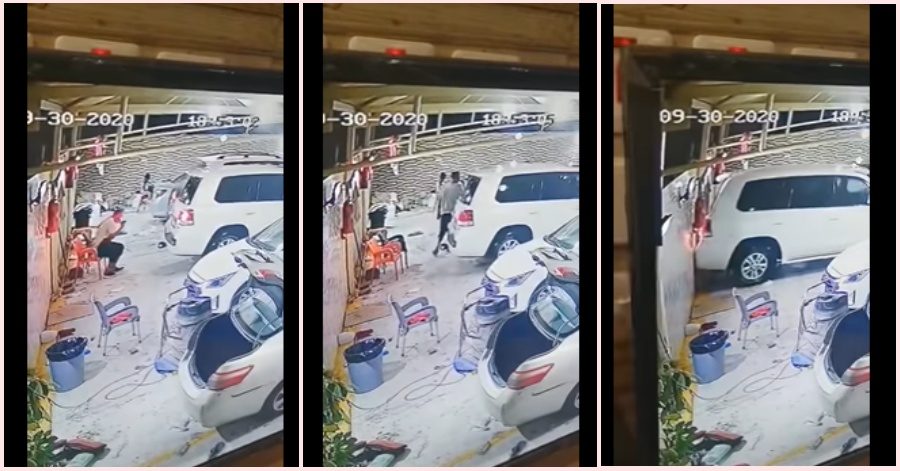 [Video] Customer Escapes Death by a Few Seconds After Car Reverses into Wall in Saudi Arabia
The incident was reported to have taken place in Bisha, a town in the Saudi Arabian province of Asir.
The man in the video identified as Mohammed Al Qahtani told Sabq: "Praise be to God first of all for my escape from being run over, as I was sitting on a chair waiting to have my car washed."
He continued, "And I saw him [the driver] coming to stop the vehicle in front of me, to make me feel that the driver of this vehicle was not driving the car well."
Al Qahtani shared how relieved he was after he decided to get up from his seat and to move away from the backing vehicle, which in a few seconds more, rammed completely into the wall where he was sitting against. 
Watch the entire incident caught on video here:
It's not every day that we witness miracles such as this, to make us realize how lucky we are to still be alive and to value our lives more especially during these challenging times.
ALSO READ: Bride's Wedding Photoshoot in Beirut Captures Horrific Explosion