A fast-food business owner in Bahrain recently became one of the winners of the Abu Dhabi Big Ticket raffle draw.
ALSO READ: Saudi Offers Permanent Residency for USD 213,000
The Saudi national, Ahmed Al Hamidi, bagged the grand prize of AED 12 million on Saturday, October 3.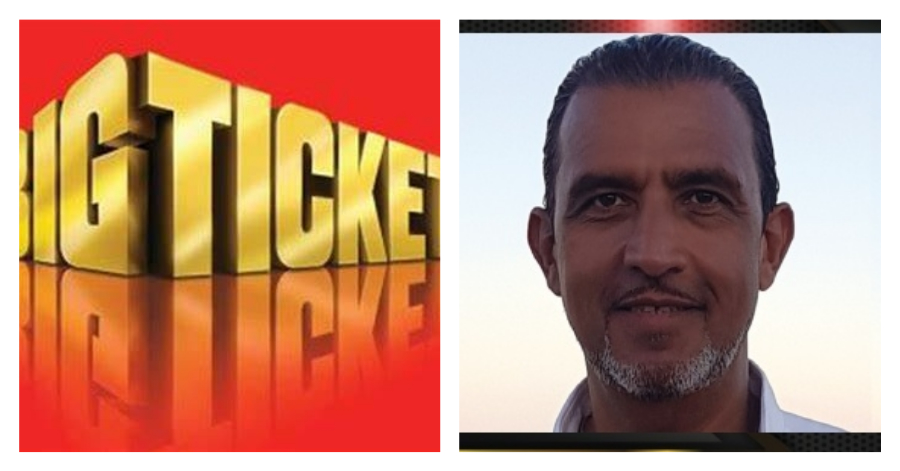 Saudi National Becomes AED 12 Million Richer After Winning in Big Ticket Abu Dhabi Raffle
Al Hamidi shared that he had been buying tickets for the past "four-five years", but is still finding it hard to believe that he had finally won. In a phone interview, the 54-year-old millionaire told the Khaleej Times: "I am still in shock. There are too many things I want to do now."
Al Hamidi shared that as he is still making a list of all the things he would like to do with his winnings, there are two things on top of the agenda: Securing the future of his three daughters and doing more charity work.
"I am a Saudi national living in Bahrain. I have a small fast food business. I have three girls. To tell you the truth, with this money, the thing I want to do is to ensure that my children are taken care of. Also, I will continue my charity work. I had been doing it always but now I can put an additional amount in it. Every year I give money to charity and help differently-abled children," he shared. 
In a difficult year such as this, Al Hamidi is delighted to have finally won. The 54-year-old father of three's immediate plan for his winnings is to secure the future of his three daughters aged 22, 21, and 16. 
"One of them graduated last year and is working. One daughter is in a college in Sharjah and another one is finishing her high school in Saudi Arabia," he shared.
Al Hamidi bought his lucky ticket number 051175 on September 2 and had been the only one to purchase the lucky ticket, which means he is the sole claimant of the AED 12 million grand prize money.
He added that although he knew about the draw date, he wasn't watching the live streaming when organizers called to inform him about the jackpot so everything came to him as a shock. 
Al Hamidi also revealed that he had been buying tickets for the raffle draw at least four times each year. 
ALSO READ: WATCH: Man Escapes Death as Car Hits Wall in Saudi