Gambling is considered an illegal activity (especially in many Middle Eastern countries) so please be mindful of this fact. In a recent report, 24 people have been arrested involved in gambling and betting. Kuwait Police raided an apartment and caught the suspects.
Let us remind ourselves on why man expats chose to live and work overseas. While some laws may not sit well with us because we may have grown up under different laws based on our culture and history, it is still important that we respect the laws of the country where we are in. Whether we disagree or not, let us remind ourselves that this is our not our place to decide and we should obey these rules.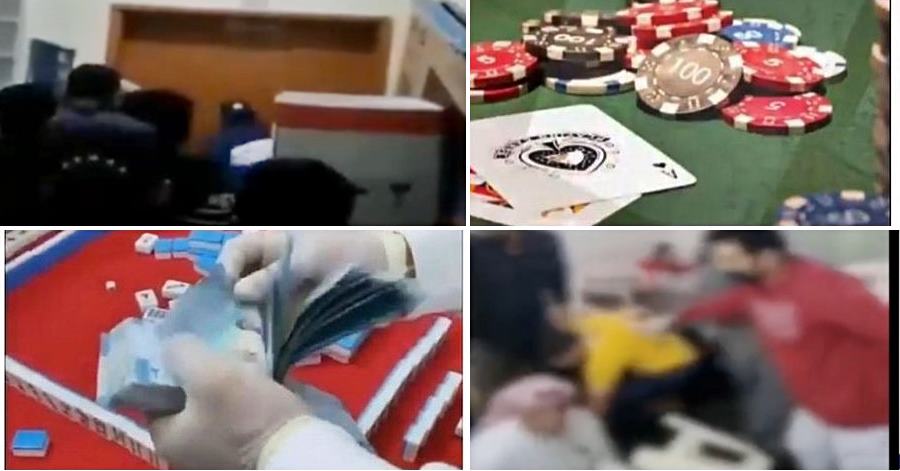 Below is the full report from the Ministry of Interior in Kuwait about this incident:
Kuwait Police Arrests 24 People for Gambling during Apartment Raid
The Department of Public Relations and Security Media at the Ministry of Interior has reported that within the efforts of the criminal security sector to combat outlaws, the General Department of Criminal Investigations has managed to catch 24 people red handed to gambling.
The administration explains that there was information that an apartment was found in an area of Al-Ahmadi governorate, which is administered to play gambling and betting through the internet, so a research team was formed and investigated. After confirming the correctness of the information, the legal permission was taken and raided the apartment was seized. 24 people red handed to play gambling, and upon enquiry, it was found that 10 of them were wanted, and an estimated amount of KD 3000 and gambling tools were seized.
They were therefore seized and referred with seizures to the competent authorities for necessary legal action against them.
– MOI Kuwait
Below are posts from the Ministry of Interior in Kuwait regarding the said report:
View this post on Instagram