One of the main challenges of working abroad is getting accustomed to and observing the culture of the people and the workplace. If you're not careful in treading these waters, you might find yourself in a difficult position. This is especially true in countries such as Saudi Arabia and those that follow strict laws and rules concerning public decency and such.
Decency covers areas that are generally shared with the public, including social media and the use of online platforms. Unfortunately, some step over these boundaries and end up paying for the cost of not recognizing such regulations, and for one migrant worker, her job.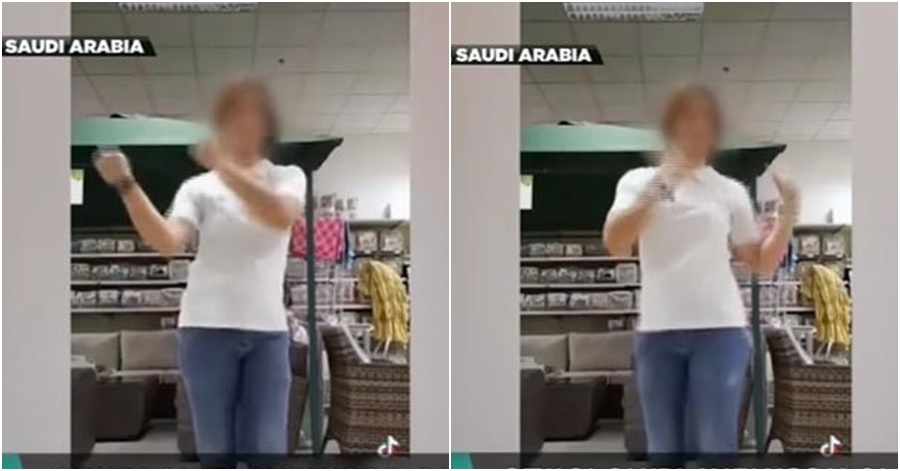 TikTok Video Costs Employee Her Job in Saudi Arabia
A Filipino working in Saudi Arabia recently got fired after posting a Tiktok video while wearing her work uniform.
The overseas Filipino worker (OFW), identified as "JM", went to the Philippine Overseas Labour Office (POLO) in Jeddah to ask for help regarding the incident.
According to JM, her Tiktok video was not suggestive or did not include any content that maligned or attacked anyone in any way. It was a video showing her dancing at the store she worked in, wearing her uniform. Unfortunately, someone recognized her in the video and immediately notified the owner of the store.
In response to her video, the management told her to take it down on the social media platform and was also instructed not to report for work. A few days after the incident, she was informed that she had already been terminated.
Meanwhile, Overseas Workers Welfare Administration (OWWA) officer James Mendiola reminded OFWs, especially those in Saudi Arabia, to be mindful when posting content on the internet.
"We would like to remind our OFWs in Saudi Arabia that although we work only during working hours, we are part of their company 24 hours a day, seven days a week," Mendiola explained. "And most of our employers, if not all, are very sensitive to impression or public images, and that includes us. So our social media post and upload must agree or be in line with the norms of the Kingdom."
As for the Filipina, it was unfortunate that she had to learn her lesson the hard way. In line with this, she advised her fellow Filipinos in the kingdom to be mindful and to think about their actions carefully, especially when putting them out on the internet.
Here is the full video report posted by GMA News Online / YouTube:
READ NEXT: 25 Facts First-Time Travellers Should Know About Saudi Arabia