Reinforcing the country's staunch efforts to develop herd immunity among its residents, the UAE government announced a joint project between the UAE G42 and Sinopharm in China that will produce 'Hayat -Vax', the first-ever COVID-19 vaccine to be manufactured in the Arab region.
READ ALSO: UAE Offers Free Vaccination to All Residents Age 16 and Above
With this development, UAE residents will soon have access to at least two million doses per month of the UAE-manufactured vaccine against coronavirus disease (COVID-19).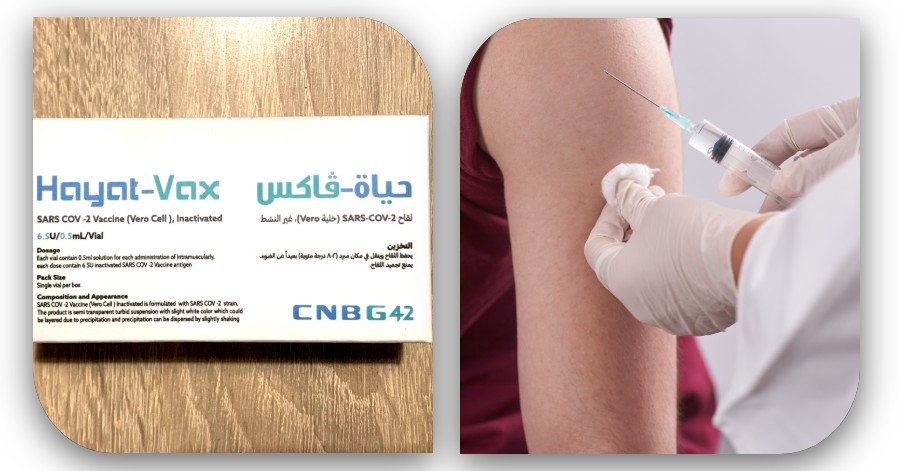 UAE Residents Soon to Gain Access to UAE-China Manufactured 'Hayat-Vax'
"Hayat", which means "life" in Arabic, contains the same Sinopharm vaccine, which was successfully registered for emergency use by the UAE Ministry of Health and Prevention on December 9, 2020. It was registered in China by the Chinese Center for Drug Evaluation (CDE) on December 30, 2020, following Sinopharm's updated interim results released in China showing 79.34% efficacy, UAE state news agency WAM reported.
His Highness Sheikh Abdullah bin Zayed Al Nahyan, Minister of Foreign Affairs and International Cooperation, and Wang Yi, State Councillor and Minister of Foreign Affairs of China witnessed the announcement of the partnership during a high-profile ministerial event in Abu Dhabi, in the presence of high-ranking officials of the two nations.
"The advancement in Life Sciences and Vaccine Manufacturing in our country is UAE's contribution towards global efforts to address the COVID-19 pandemic that has affected the whole world. The UAE, with the guidance of its wise leadership, believes in the importance of strengthening collective international action," Sheikh Abdullah bin Zayed said.
Meanwhile, Liu Jingzhen said that the partnership between the UAE and Sinopharm is a huge breakthrough for millions of residents in the UAE to be vaccinated within months.
"Sinopharm has undertaken the mission of fighting this pandemic and thanks to the close collaboration with the UAE, Sinopharm's vaccine has been now administered to millions of people in the country, the region, and the world in a fundamental step towards defeating this virus. We are proud to partner with G42 in this new Joint Venture that will play a vital role in combatting COVID-19 globally, making an indelible contribution to the health of our communities," said Liu.
In line with this, Peng Xiao, CEO of UAE-based G42 said that this collaboration proves that the UAE prioritizes the health of everyone living in the country.
Xiao noted, "The launch of the vaccine manufacturing capabilities in the UAE is a momentous step in the fight against COVID-19. We are grateful to the shared vision of the UAE and China, their true partnership and collaboration to make this a reality. This initiative in the UAE is a strategic advancement to future proof the population health of our nations. Our JV is also actively looking to bring our capabilities to new markets around the world."
READ NEXT: UAE Suspends Daily, Hourly Maid Services to Curb Spread of Coronavirus