UAE authorities on Tuesday (March 16) announced that short-term recruitment of maid services via Tadbeer centers is temporarily suspended.
READ ALSO: UAE Lands in Top 10 Best Countries for Expats Worldwide
The decision was made to support the national government's efforts to curb the spread of the coronavirus in the country.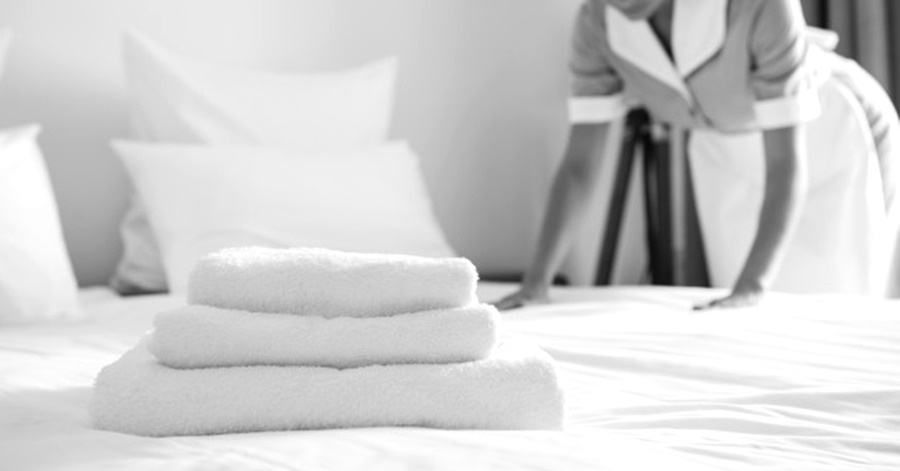 UAE Authorities Suspends Short-Term Recruitment of Maid Services via Tadbeer
In line with this, household service workers can now be hired for a minimum period of seven days. During this period, they are not allowed to be replaced or transferred, the Khaleej Times reported.
And to ensure safety, the ministry added that household workers will also have to undergo a COVID PCR test before they are deployed. That said, testing must be done in no more than 48 hours before the service schedule.
Moreover, MoHRE called on Tadbeer centers to make arrangements for domestic workers so that they can get the Covid-19 vaccine.
Earlier, officials announced that UAE residents can hire domestic helpers only from Tadbeer centres starting this month. The centres, whose services are regulated by MoHRE, have replaced the agencies for recruiting domestic helpers. Currently, there are 54 such centres across the country.
Under Tadbeer centers, domestic helpers can be hired through three schemes, one of which is short-term recruitment.
The first package offers direct sponsorship from source countries to get a 3-month contract. Employers need to provide all meals, individual rooms, monthly salary and passport renewal requirements for domestic workers.
The second is Tadbeer sponsorship allowing employers to hire a domestic worker for 180 days wherein the company accepts all the costs for passport renewals, except for accommodation-related requirements.
And the third package wherein workers are given a two-year contract recruitment. In this scheme, employers need to ensure accommodation, salary and other requirements, such as service ending benefits.
Last month, Mohre – in cooperation with E11 – introduced an upgraded version of the smart application 'Tadbeer' through which users can avail of all services related to domestic workers at any time and place.
READ NEXT: [UAE Labour Law] Guide to Working Hours, Official Leaves, and Vacations