In all of its efforts to improve the people's quality of life through innovation, diversity, and tolerance, the UAE has positioned itself among the most popular countries pursued by expat in terms of work, living conditions, and overall appeal.
And while there are so many great places an expat can be in the world, the high number of foreign nationals going to the UAE is a testament of how progressive and ideal the UAE is for residence and employment among expats coming from all parts of the world.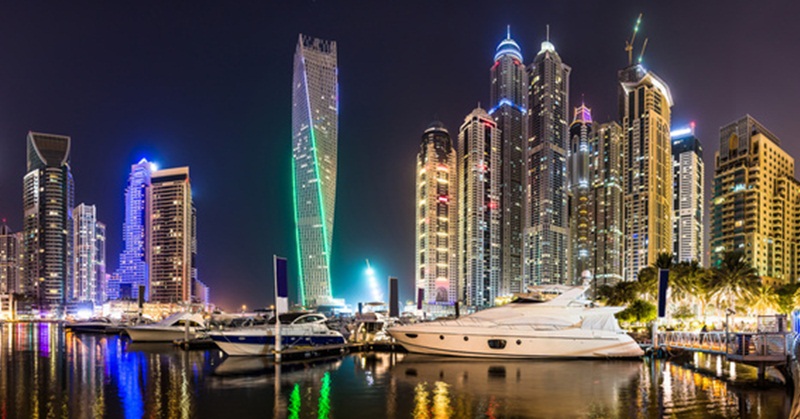 UAE Claims 9th Place in World's Best Countries for Expats – Survey
This phenomenon has been duly confirmed when the Gulf state has been ranked among the world's top 10 countries to live and work in for expatriates, according to the annual expat report by HSBC, as shared in a report by Gulf Business.
The country placed ninth for 2019, up by a spot from last year's ranking.
Career progression, financial security, and a great place to raise a family were cited as the biggest positives by expats living in the UAE, according to HSBC's expat explorer survey.
Of note, up to 62 percent of millennial expats cited career progression as a key reason for relocating – 15 points above the global average.
Furthermore, around 35 percent of millennial expats shared that their move had resulted in quicker promotions compared to their home country, while the salary uplift they get in the UAE is the highest globally, with the average young executive adding 51 percent to their annual income – more than any other age group.
According to the report, the top-most financial priorities for UAE expats were saving and investing for retirement (82 percent), children's education (47 percent), and property (43 percent), which create an ideal environment for settling down and/or raising a family.
Marwan Hadi, head of Retail Banking and Wealth Management, HSBC UAE, noted: "While earning potential and career growth are what bring people here, it's the improved quality of life and safe environment that keep them here for good."
Accordingly, the report also revealed that up to 83 percent of expats who relocated to the UAE expressed that they feel safer and more secure than in their home country, compared to 48 percent of movers globally.
Interestingly, the survey also revealed that almost half of the expats living in the country plan to stay long. Since moving to the UAE, 46 per cent of all UAE expats expect to stay for five to over 10 years.
The survey was completed by 18,059 expats from 163 countries and territories through an online questionnaire posted between February and March 2019.
ALSO READ: UAE Announces Charges for New Long-term & Multiple-entry Visas