As the UAE government has recently announced, permanent residency status can now be availed by certain expat groups, as part of the government's initiatives to open the country's economy to foreign nationals with highly specialized skills and talents that would benefit the economy and society in the long run.
With the new residency status now ready for the taking, many expats have been on the lookout for updates regarding the visa that would accommodate for this change. Expats mainly have been eyeing the costs for these visas, because those eligible to apply may bring their family with them during their stay in the country for the long term.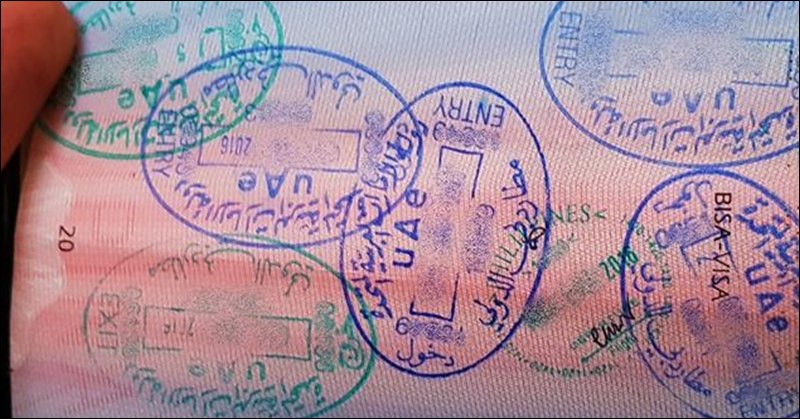 UAE Government Rolls Out New Long-Term Visa Costs
As mentioned, long-term residency visas with 10-year validity, which have been rolled out earlier this year, can now be obtained for as low as AED 1,150, the UAE government announced on Sunday (May 26), as shared in a report by the Gulf News.
Based on the eligibility requirements announced earlier, investors in public investment or senior professionals working with the investors, as well as exceptional talents and researchers in various domains, qualify for the 10-year visas.
Investors and professionals who fall under the approved categories can apply to issue or renew the 10-year visa for AED 1,150 (AED 150 for the application and AED 1,000 for issuance). Family members of the applicants can also avail long-term visas at the same cost.
Just last week, two Indian business leaders based in the UAE became the first Indian expats to receive 10-year UAE resident visas.
Vasu Shroff, chairman of the Regal Group of Companies, and Khushi Khatwani, managing director of the Khushi Group of Companies and Al Nisr Cinema Film, were the first Indian expats to benefit from the long-term visa scheme, as well as their families.
In an interview with Gulf News, Vasu Shroff shared that the visa charges are affordable compared to other developed countries.
He noted that he paid a total amount of AED 1,350 for each visa, and this includes service charges. The amount was very affordable for any 10-year visa. Shroff pointed out that the multi-entry visa in the UK costs at least AED 5,000. Noting how this will greatly benefit expats who have been living in the UAE for a long time already, Shroff thanked the government and commended its initiative to retain and attract investors, which makes their lives easier and hassle-free in the UAE.
The 10-year visa scheme was launched back in January and some Arab scientists and experts in the medical field were the first ones to receive it.
ALSO READ: How to Apply for a Spousal Visa in the UAE