There's no question that Dubai has already established itself as a go-to shopping destination of shoppers in the country as well as in the region. With the retail industry cementing itself as a cultural part of the Dubai travel experience, there's no doubt that a large selection of brands can be found in the emirate, along with unique local items of high quality and value such as perfumes, gold, and carpets.
ALSO READ: 6 Things to Know when Visiting the Middle East
But even though we know there're plenty of things we can buy in Dubai, where exactly do we look? Or when should we travel to the emirate if we're coming from a different emirate or country for that matter?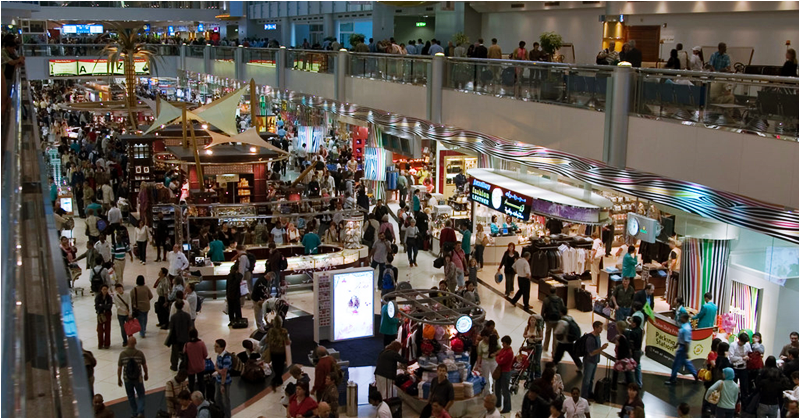 A Guide to Dubai's 3 Biggest Shopping Festivals
In this post, we will share some tips and basic information about the biggest shopping festivals held in Dubai, so you can maximize your shopping experience when visiting the emirate.
If you're visiting during the winter, you will find huge discounts and a wide selection of products on sale in shops around January. The DSF is a mega shopping event held in the emirate annually, where various shops participate in and offer extravagant prizes, such as luxury vehicles like Infiniti and Bentley cars, real estate apartments, cash prizes, and gold!
Other than your retail therapy, coming out for the DSF with the kids will be a treat because here you will also find the DSF carnival, where parks transform into outdoor entertainment stages for theatres and plays, enticing thousands of people to go out and bask in the nice weather during this time of the year.
During summer in the UAE or sometime in July, people don't usually go out because of the intense hot weather, which could reach up to 49 degrees at times. And just around after Ramadan, the Dubai Summer Sale takes place, where establishments design ways to get people to spend their time across various shopping complexes all over Dubai.
For one, seeing Modhesh (the DSS worm mascot) usually signals the beginning of summer in Dubai. This means that people can start heading over to the shopping centres in the city and find out what stores have to offer for the season.
Alternatively, you can also go to the World Trade Center for the Modhesh World – a fun and interactive fun fair for children and those young at heart. Expect competitions, fun rides, educational activities, parades, stage shows, and a food fest, among others.
Aside from retail sales, there are also special kinds of shopping festivals in the emirate, one of which is the GITEX (Gulf Information Technology Festival), which is the great IT sale in Dubai. From gadgets, consumer electronics to all things related to IT, there are plenty of huge discounts and promotions for almost all kinds of tech merchandises.
And for those who wish to get an upgrade for their TV, laptop, smartphone, tablet, home appliances, etc. – this is the place to be. Residents of Dubai can even hold off their tech purchases up until this time, when various shops would put their items on huge discounts and promos, like getting a free 50" TV for a smartphone purchase, or a free tablet when you buy a laptop.
While almost every gadget shop in the emirate offers GITEX promos, the best deals can be sought in the culminating area at the Dubai World Trade Centre, but expect to brave through waves of large crowds on site.
Where these kinds of events are hosted, industries other than retail such as F&B, tourism, as well as services are sure to benefit the most. This means that there are more for the entire family to enjoy when shopping in Dubai!
ALSO READ: Ticket Prices for Expo 2020 Dubai Announced