Foreign nationals who are planning to bring their mother, father, or both in the UAE need to understand the process and requirements for application prior to getting them their tickets or hotel bookings.
ALSO READ: 12 Things to Know Before Working in UAE
Just like when applying for work, getting a residence visa for parents is just as important for those visiting the country under a sponsor's name. This is necessary to thwart attempts of illegally bringing in people into the country, and to safeguard the country's social system.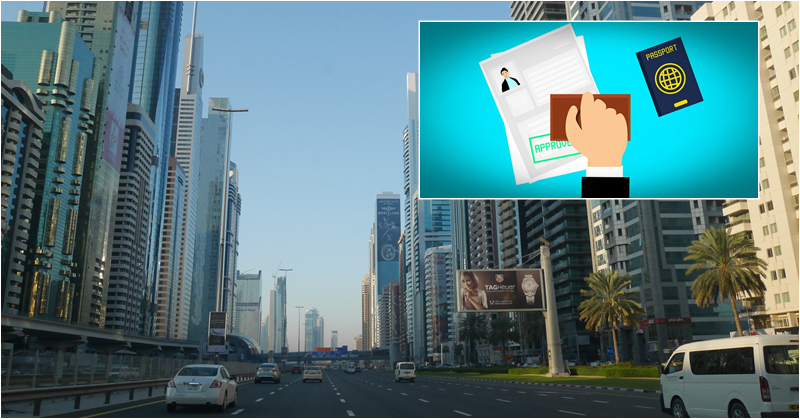 What You Need to Know About Sponsoring Parents in UAE
In line with this, it's important to understand that there has been an update regarding the process for applying for visas. Back then, applications can only be completed by coursing them through Typing Centres. But as of November 2017, the General Directorate of Residency and Foreigners Affairs (GDFRA) has replaced all 600 typing centres in the country with 50 Amer centres, a one-stop shop which allows residents to complete all visa and residency transactions under one roof.
Qualifications
To start off, here are the eligibility requirements for the sponsor when applying for a visa for their parent/s:
Minimum salary of AED 20,000
Minimum of a 2-bed room flat (for which the tenancy contract must be under the sponsor's name)
These qualifications will reflect your capacity to financially support either or both of your parents for their stay in the UAE.
Requirements
Application Form (issued on site)
Tenancy Contract of Sponsor (attested by Ejari)
Emirates ID of Sponsor
Certificate of Salary of Sponsor
A letter of confirmation from your Consulate (an affidavit mentioning that the sponsor will support and is able to sponsor their parent/s in the UAE)
Bank statement with stamp (must cover at least 3 months)
DEWA Bill
IBAN number
Passport Copy and Visa Page of Sponsor
A photocopy of the parent's passport
Passport-size photo of the parent/s
Procedure/s:
Visit any of the Amer Centres located all over the country and provide all the necessary documents listed above.
Pay the processing fee for the residence visa (AED 440).
Wait for an SMS notification from the DNRD.
Pay the deposit (AED 5,000). Shortly after the parent visa has been approved, you may then prepare booking a flight for the parent to the UAE.
Have the sponsored (parent) undergo a medical exam upon arrival in the UAE. The medical exam fee and service processing fee cost AED 530, and the process will usually be completed within 48 hours.
Apply for Visa Sticker Stamping. Upon approval and issuance of your visa application, the next thing to do is to apply for visa stamping. You will need to present the following requirements for the stamping of your visa:

Original entry visa of parent
Passport of parent
Emirates ID application document
Medical Test Result (sent via e-mail)
Processing fee (AED 390 – urgent processing, AED 310 – regular processing)

   Have your parent's passport stamped by an officer at the Amer Centre.
After being granted a residency permit for your parent, which would allow them to stay in the UAE for up to a year, you will then need to apply them for an Emirates ID as well as health insurance for the duration of their stay in the country. You can easily do this at any Amer Centre nearest your place of residence or work.
Disclaimer: This article serves as an information guide only. Should you have any specific and individual queries, you may reach out to the General Directorate of Residency and Foreigners Affairs (GDRFA) for services or concerns they may be of particular help to you.
ALSO READ: 9 Things to Know Before Accepting a Job Offer in the UAE