Did you know that you can sponsor your family in the UAE? If you are a male expat worker earning at least AED 4,000 a month (or AED 3,000 plus accommodation), you can sponsor your wife and kids, provided that you meet the minimum salary and other requirements.
ALSO READ: UAE Approves 5-Year Tourist Visa, All Nationalities can Apply
Aside from your spouse and children, you can also sponsor you parents and other immediate family members to come and live with you in the UAE. To know more about the requirements and conditions, just keep on reading below!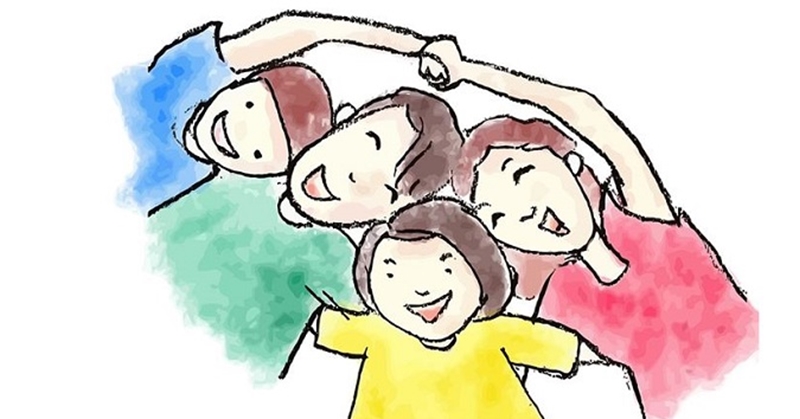 How to Sponsor Your Family in the UAE
Upon the initial arrival of your family in the UAE, they will be issued an entry permit, which will have to be modified into a resident visa within 60 days. Once issued, your family's residence visa will depend on the nature of your work and employment contract.
If you are an expat employee, for instance, you most likely hold a one-year or two-year residence visa. Meanwhile, if you're an expat employer, you most likely have a three-year residence visa. It follows, then, that your family's visas would be valid for the same period.
It also follows that when your visa gets canceled, your family's visas would be canceled, too. You then have 30 days to have them renewed; otherwise, they will be subject to penalties.
NOTE: As of March 2019, a foreign worker — regardless of profession — may sponsor his family in the UAE as long as he meets the minimum salary and other requirements. Previously, only certain professions were allowed to apply for family sponsorship.
Medical Clearance Tests
Having your family undergo preliminary medical tests in your home country would be a good idea. This is because if they are found to have a communicable disease (i.e. tuberculosis or HIV) in the UAE, their visa would be disapproved and they would be deported immediately.
In the UAE, members of your family who are 18 years old and above are required to undergo and pass a medical examination at a government-approved health centre.

Sponsoring Wife & Children
A male resident in the UAE can sponsor his wife, his daughters (who are not married), and his sons up to the age of 18 and above — provided that he is able to meet the requirements set by the General Directorate of Residency and Foreigners Affairs (GDRFA).
Generally, the documents needed to sponsor the wife and kids are:
Application form (accomplished online or via a registered typing centre)
Passport copies of wife and kids
Photos of wife and kids
Marriage certificate (translated into Arabic by a certified translator)
Medical clearance certificate of wife and children above 18 years old
Copy of husband's labour contract
Husband's salary certificate from employer (indicating his monthly salary)
Registered tenancy contract
Latest utility bill
NOTE: The UAE set new rules for children's visas as of 21 October 2018. Those who have reached 18 years old or graduated from a university/secondary school can apply for a one-year residence visa. Parents will not be required to place bank deposits, though they need to submit the child's attested graduation certificate from university/secondary school.
Sponsoring Husband & Children
In Dubai, a woman who is earning more than AED 10,000 may apply for family sponsorship, regardless of her profession. In Abu Dhabi, women working as engineers, teachers, doctors, nurses (or other health professions) and earning at least AED 10,000 (or AED 8,000 plus accommodation) can apply. Be sure to check the specific requirements of the emirate first.
Sponsoring Parents
In Dubai, foreign workers seeking to sponsor their parents should be earning at least AED 20,000 (or AED 19,000 plus a two-bedroom accommodation). They also need to obtain medical insurance for their parents, along with other conditions as required by the emirate.
Please take note that all of these requirements are subject to change and may vary slightly, depending on each emirate. To be sure, contact the GDRFA of your respective emirate for the latest details.
DISCLAIMER: The above guide is presented for information-sharing purposes only. To learn more about the requirements, terms, and process for sponsoring your family in the country, please visit the official UAE Government Portal.
ALSO READ: How to Inquire if You Have a Travel Ban in the UAE