Saudi Arabia has announced that this year's Hajj pilgrimage will be limited to 60,000 pilgrims. Furthermore, due to the ongoing COVID-19 outbreak, they are all from within the kingdom. The announcement was made Saturday by the kingdom's state-run Saudi Press Agency. The decision was made by the Ministry of Hajj and Umrah, according to the statement.
Hajj is a once-in-a-lifetime obligation for all able-bodied Muslims. During the week-long hajj, around 2.5 million pilgrims visit the holy sites of Islam in Makkah and Madinah. However, the ongoing COVID-19 spread around the world has cast a shadow over this year's Hajj as well. The Hajj season begins in mid-July.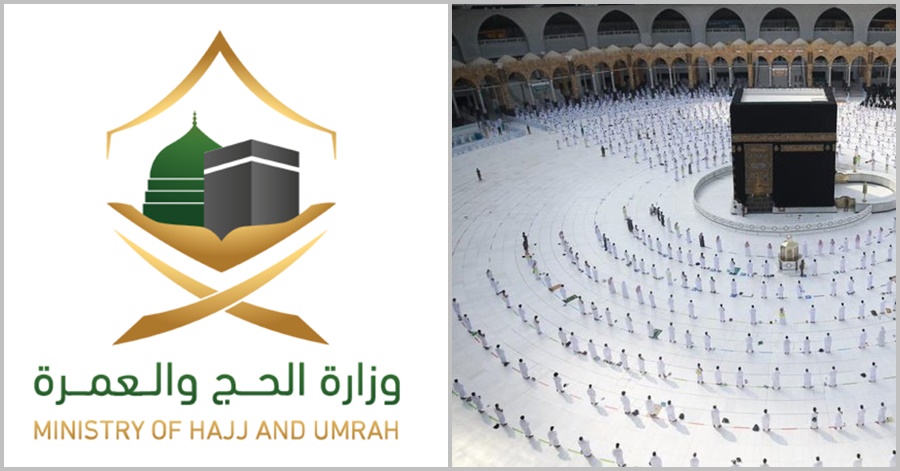 Hajj 2021 Still Limited to 60,000 Citizens & Residents, No Foreigners Allowed – Saudi Gov't
The health and Hajj ministries confirmed on Saturday that 60,000 pilgrims will be able to perform the journey this year. It emphasized that anyone seeking to perform Hajj must be free of any chronic illness and be between the ages of 18 and 65 for those immunized against the virus in accordance with the kingdom's immunization protocols, the Gulf News reported.
"In light of what the whole world is witnessing from the continuing developments of the coronavirus pandemic and the emergence of new mutations, Hajj registration will be limited to residents and citizens from inside the Kingdom only," the Saudi Hajj ministry announced on Twitter.
#عاجل
تعلن #وزارة_الحج_والعمرة عن آليات وضوابط #حج_1442هـ pic.twitter.com/Ljz1Ex3Prq

— وزارة الحج والعمرة (@HajMinistry) June 12, 2021
Furthermore, Hajj pilgrims should be fully vaccinated, or have received one dose of the COVID-19 vaccine at least 14 days prior, or be immunized after recovering from coronavirus illness.
The decision is "based on the Kingdom's persistent desire to enable guests and tourists at the Grand Mosque and the Prophet's Mosque to undertake the rituals of Hajj and Umrah," according to the ministry. "The Kingdom prioritizes human health and safety."
In last year's Hajj, as few as 1,000 pilgrims who already lived in Saudi Arabia performed the hajj. Foreign citizens of the 160 different nationalities made up two-thirds of the population. Saudi security and medical professionals made up one-third of the total.
Among the several health rules issued last year was a prohibition on touching the Kaaba, Islam's holiest site, during the Hajj. Furthermore, throughout the rites, the ministry imposed a social distancing gap of a meter and a half between each pilgrim.
60,000 vaccinated pilgrims residing in #SaudiArabia can perform Hajj this year.
Decisions have been taken due to the ongoing #COVID19 pandemic for the 2nd year in a row. #Hajj2021
Ya Allah Karam farma Ameen pic.twitter.com/wmvjn8zXKc

— SAM KHAN (@SamKhanpti1) June 13, 2021
The COVID-19 outbreak has compelled the Saudi government to take stringent measures. Muslims around the world can only pray and hope that the coronavirus situation improves before Hajj.
READ NEXT: Saudi Lifts Quarantine Requirement for Vaccinated Travellers