Dreaming of working overseas? For professionals in the teaching profession, working in a new environment flavoured with cultural variety can spell big challenges, but what doesn't?
Teachers understand that their profession requires an open mind and a gentle heart to be able to understand the needs of every student that comes into their classroom. This job can be downright tedious and tiring, but what if you get to do this as a passion with great benefits, along with the opportunity for career advancement? This is just what teaching in Qatar could be or you, if it ever crosses your mind to work there…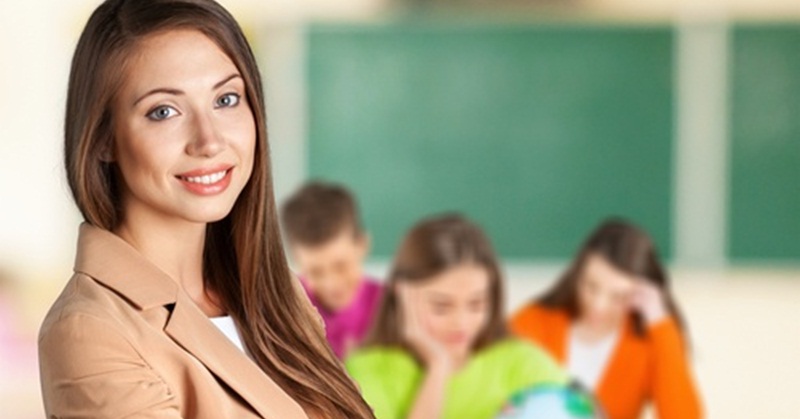 [Guide] What to Expect as an Expat Teacher in Qatar
In this post, we will share five things to know about working as an expat teacher in the Gulf State. These are general guidelines, which you can expect when working as a school teacher in the country, but again, be sure to check your employment contract for the specifics of your job as well as the benefits that come along with it.
Expat teachers are highly paid in Qatari schools.
As in the case in most countries in the Middle East, international teachers are handsomely paid whether they work in public schools or international private schools, which are quite common in the region. Despite the exciting offer, the cost of living in these places may even it out just a little (if you're not being careful and frugal).
As there is an abundance of teaching opportunities in the country, one of the first things that you need to consider is to look for a job with the most benefits other than (a nice) salary package.
There is much cultural diversity inside and outside classrooms.
Despite being a small country, Qatar is known to be one of the richest in the world in terms of capita GDP. As such, modernization has quickly caught up with the country's cultural heritage and colours, threatening to take over much of what has been established of it through the years.
Nevertheless, the country has managed to preserve its cultural heritage, highlighting the significant role religion plays in Qatar's society. Therefore, as an important tip – be sure to know the do's and don'ts on how to behave and act appropriately when staying in this country.
Typical weather conditions may pose a challenge.
When working overseas, one of the first adjustments most of us have to make is to be acclimated to our host country's weather conditions. In Qatar though, it's important to note that the summer season can be quite brutal. It is for this reason that even nationals go on vacation somewhere else during this period.
As such, working in an environment with good air conditioning system is crucial to one's stay when in the country. In contrast, the winter period in Qatar is quite wonderful, which allows one to comfortably stroll around and vest the beautiful sceneries in the area.
Exercise caution always.
Based on several research studies and reports, Qatar has been named as one of the safest places in the whole world. However, this does not reduce the need for one to be careful when going out and about, as danger is present everywhere.
Also, it's important to note that not everything in news accurately portrays everything that is actually happening in society, as the government still has much to say about these things. So for safe measure, it's important to exercise caution wherever you may be.
There is good expat community support available.
Expats who work as teachers in Qatar automatically become part of a great community of international educators who are always willing to extend their help, whether professionally or socially as you adapt to Qatar's unique society.
Be sure to take advantage of these group benefits, as the community also organizes regular events (usually on weekends) for staff and to celebrate social festivities.
For those who are looking to build their career in teaching, and if teaching abroad is right on your goals, then give teaching in Qatar a shot – just be sure to consider the above pointers to maximize your experience in the country!
ALSO READ: Here's What You Need to Know about Qatar's Social Security System
Do you have a story to share about working or teaching in Qatar? Let us know by leaving a comment in the section below. Your tips and insights will be much appreciated!