Living in or visiting Doha can be a great experience, but it can also be an expensive one. And while it's important to check out the best of what a place has to offer, the experience need not be a stressful one when it comes to your budget.
ALSO READ: Budget-Friendly Supermarkets in Qatar
If that's your concern, it's nice to know that there are certain ways for us to stay within our budgets, while enjoying the experience of eating out in a beautiful city such as Doha.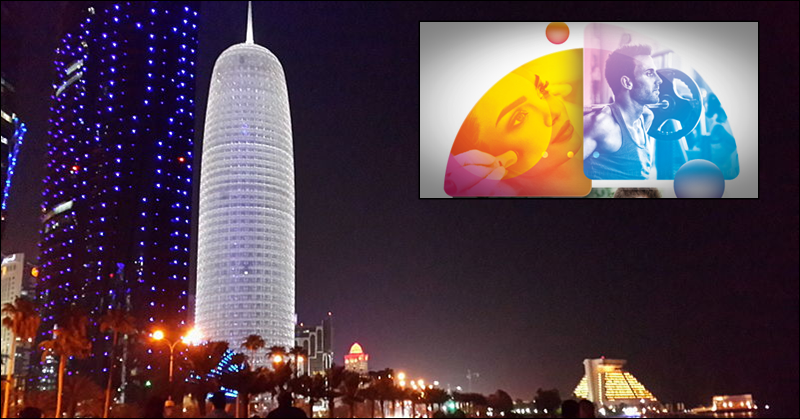 Guide to Saving Money When Eating Out in Doha
Today, there are plenty of travel apps and websites that offer great discounts and promos when it comes to dining, accommodation, and entertainment, as well as must-try activities for your visit to a certain place.
In this post, we will share some great apps and websites that you can use when planning your stay in Doha, Qatar:
If you're big on spending on discounts and availing promos for various products, then you should consider downloading this paid app. Through this, you can get up to 10 notifications on discounts for every product you wish to have. There are over 2,300 Buy-One-Get-One offers at casual dining restaurants, cafes, fine dining, attractions, beauty and fitness, fashion, retail and services, among others.
The app costs QAR 375 on regular pricing and QAR 275 for its discounted price.
This is another app that you can subscribe to on a monthly basis without any pressure to commit to, as there is no annual subscription required. This means you are free to cancel anytime, but with new merchants offered every month, you might think otherwise. Score premium discounts that can be used over and over again at your favourite restaurant(s) and eat out to your heart's content. Just be sure to get the app on your iPhone or Android mobile phone.
My Book Qatar comes in a physical book and a mobile app, which you both can use for checking offers from restaurants, entertainment amenities, spas, health & fitness, education, day-to-day services, and retail and hotels, among others.
With a collection of 300 partner merchants, My Book has 2-for-1 offers, which you can use up until the end of the year.
Note: Doha Bank and My Book have developed a partnership to offer a mobile app, 'Doha Bank My Book Qatar' on the Apple App Store and Google Play Store. Their Facebook page frequently posts special prices for the app and book.
For those who are into collecting discount coupons, you can check out their website and register for FREE to gain access to a variety of deals, which you can use at various retail outlets, dining places, spas, entertainment packages (e.g. shows), and hotel accommodation in Qatar.
Qatari Discounts is a one-stop website which offers promotions in Doha. This is a non-paid service website, which collates promos and discounts from most major supermarkets in Qatar.
Also, you can subscribe to their weekly newsletter (released every Thursday) for a list of places to shop at during weekends.
Check out daily deals on QGrabs' website. Just sign up on their website and get the deal/s that you want. You will then be e-mailed your vouchers to some of Qatar's restaurants, tours, events, hotels, salons, spas and retail shops.
QIC-insured members with full motor, home, or travel insurance policies are eligible to FREE membership at the QIC Advantage Club.
Members can enjoy unlimited redemptions, and a single membership can be shared among the whole family, and treat up to 12 friends with you.
The website and app offer special deals for all your daily needs, from your favourite supermarket to guiding you to your nearest hospital, pharmacy or doctor. Also, D4D points users to the nearest available bank and ATM from their current location.
One of the challenges to making memorable experiences is planning on how you can effectively utilize your money to take advantage of the best of what a place has to offer – even if it means doing a little bit of research and making some creative purchases.
ALSO READ: Qatar Do's and Don'ts