One of the challenges (and benefits) of living overseas is independent living. Most of the time, living away from family and home pushes us to mature in thinking, become creative with our choices, and be more resourceful with our decisions.
ALSO READ: What is Halal and its Significance to Muslims?
On that note, while we become financially independent, much of the planning and budgeting of our expenses becomes a personal burden and responsibility only because we can't depend on anyone else but ourselves. Having considered that, a little research as to where we can get value-for-money commodities will prove to be very handy in the long run. A good place to start is to narrow down our selection of places where we can get the most budget-friendly necessities – food and other personal use products.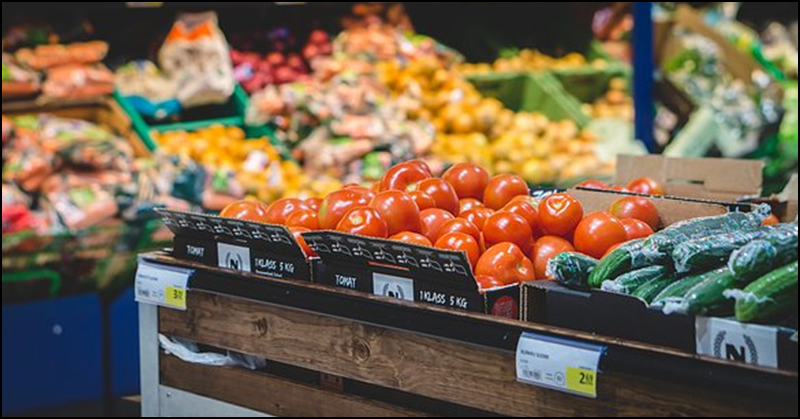 List of Supermarkets in Qatar
In this post, we will share a list of the most budget-friendly supermarkets in Qatar for stocking your regular necessities at the most affordable prices.
What's great about this list is that most (if not all) of these retail stores offer promos and discounts regularly for your shopping delight. These outlets even have several branches located in the country, so be sure to check out the ones nearest your location.
For most of us, a steady portion of our income goes to our food supplies and other personal use products. In order not to go over our budget, consider visiting stores that offer the most affordable prices for quality products. Check out these supermarkets and see what they have to offer:
Carrefour – known as the French supermarket that offers the most discounts and promos on a regular basis. To make your trip to the groceries more efficient, you can check out their leaflet online to see what products are on sale and for how long they'll be available (or are on stock). As in any grocery store, you will find everything at Carrefour — from food, toiletries, cleaning items, and clothes, to electronic gadgets, among others.
You can find Carrefour branches near City Centre, Villagio, Landmark, Mall of Qatar, and Al Wakrah. You'd be interested to know that the Carrefour Market also offers freshly made products and other food items such as butcheries and fishes. Check out their branches in Ezdan Mall, Lagoona, Dar Alsalam, and Al Mirqab. Operation hours for both the hypermarket and market branches are from 8 am to 12 am from Saturday to Thursday. Meanwhile on Fridays, these stores are open from 8 am to 11 am, and 12:30 pm to 12 am.
LuLu Supermarket – yet another hypermarket widely popular in the Middle East, where you can find an extensive assortment of products. Usually, there is a designated floor for groceries and another for the department store. And where you can find almost everything you need under one roof, there are also a bunch of promotions and discounts up for grabs, so be sure to check their online catalogue before you pay them a visit.
You will find a dedicated grocery section where long, fully stacked aisles of affordable goods including fresh fruits, vegetables, and other baked products are up for sale. Because of this, it's common to find long queues at the produce section, so be sure to maximize your time by checking out the other sections such as the department store where you can find toys, clothes, shoes, and other items at prices that are very affordable.
Furthermore, check out the brand's very own frozen food, grocery food and non-food items, health and beauty, as well as the Ikon products.
You will find LuLu hypermart branches in Al Messila, D Ring Road, Gharaffa, Al Khor Mall, and Barwa City. Also, there is a LuLu Express in Qatar Foundation and LuLu Centre in Al Rayan. Regular shop time varies for each branch, so it's best to check out their schedules before you make your trip.
Family Food Centre – While it's a relatively smaller store compared to the previous two listed, the supermarket still offers a variety of products from grocery items and fresh produce, to household products for every customer's needs. Check out their branches in Frij Al Nasr, Airport Road, Rayyann Road, and Al Kheesa. The store opens as early as 7:30 am from Saturday to Friday, except in its Al Kheesa branch.
Also worth noting is the Kabayan Supermarket located near Souq Waqif. Despite its smaller floor area, it offers a wide range of grocery items and specialty items including Filipino products. They also have fish and fresh produce sections. Visit their store anytime between 8 am to 11:30 pm.
If you're on a tight budget or are looking for special products that you won't be able to find elsewhere for the best prices, be sure to check out the above listed stores and their branches near your location. Happy hunting!
ALSO READ: Things to Know When Applying for Alcohol License in Qatar