As you know, being a country in the Middle East, Qatar also follows Islamic rules, and therefore has a unique set of rules and laws regarding the purchase and consumption of alcohol.
ALSO READ: 6 Things to Know when Visiting the Middle East
As an expat, this is very important to understand, because the only way to purchase and consume alcohol in Qatar is by applying for a liquor permit. This permit is required to purchase several kinds of alcoholic beverages, but with discretion — as purchased liquor cannot be seen in public. Furthermore, a person can only purchase a certain amount of alcohol based on their monthly salary.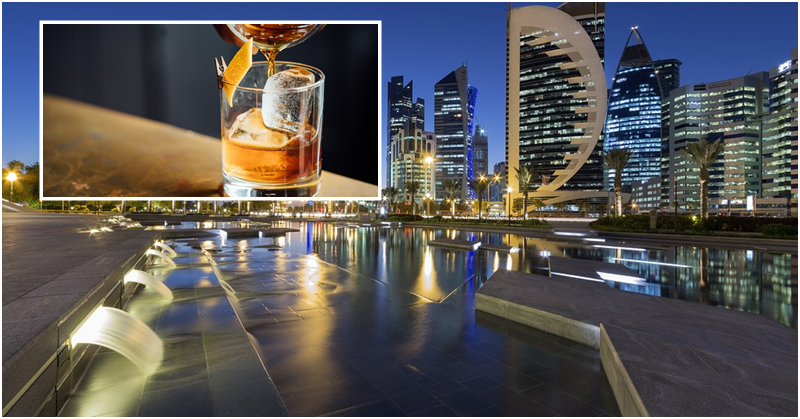 How to Apply for Alcohol License in Qatar
To know more about the guidelines and laws about alcohol in Qatar, continue to read below…
Laws Governing Alcohol Purchase and Consumption
It is illegal to import liquor into the country. All luggage is screened and inspected at the arrivals hall of Doha Airport.
Consuming alcohol in public or getting drunk is considered an offense. Those who will be caught doing either of these can be subject to deportation, fine, or imprisonment, whereas corporal punishment may be given to Muslims caught violating this law.
Transporting alcohol within the country is also prohibited, except for bringing it home after purchasing from the warehouse on the same day it was bought.
Offering alcohol to Muslims and minors is considered a crime.
Unauthorized selling or donating and sharing of alcohol is also not allowed.
OFWs based in Qatar can only get a hand on alcoholic beverages via a permit system. Licensed restaurants and hotels may sell alcohol to non-Muslim adult customers in restricted areas.
Driving under the influence of alcohol is a crime punishable by law in Qatar. If caught by authorities, the violator may be detained for a month up to 3 years or be given a hefty fine or both. The offender may also be subject to deportation depending on the severity of the case. Those with existing charges under this law will not be allowed to leave the country until the case has been resolved.
Applying for an Alcohol Permit
The Qatar Distribution Company issues alcohol permits and application forms can be requested and filed in their shop. However, in order to enter the shop, a permit will be required. To file an application for the permit, you should provide a written letter which must be signed and stamped by an authorized person within your company or by your employer, and addressed to the Qatar Ditribution Company with the following information:
Your current position in the company
Your current basic salary. The minimum basic salary to be issued a permit is QAR 4,000 (or about USD 1,100).
Your place of accommodation, whether rented or freely sponsored
Your place of marriage (where applicable) and religion
Note: After filling out the application form, you will be required to settle a returnable deposit.
The following requirements may also be requested:
Your passport or any equivalent identification document (photocopy is accepted)
Your residence permit (photocopy is accepted).
As in the case of living elsewhere in the world, certain rules and specific customs have to be observed by both locals as well as foreign nationals living there. As expats, it is also our responsibility to know and follow these rules in order to avoid getting into trouble with the law.