For the longest time, the Kingdom of Saudi Arabia has been among the top destinations for work among overseas Filipino workers (OFWs) and expats alike. This is due to the fact that the country has offered plenty of high-paying jobs across various sectors on top of tax-free revenue.
ALSO READ: Keeping an Employee's Passport is Against the Law
And for those who are interested in working in the Kingdom of Saudi Arabia, it's important to note that one of the first requirements that you need to secure is a working visa.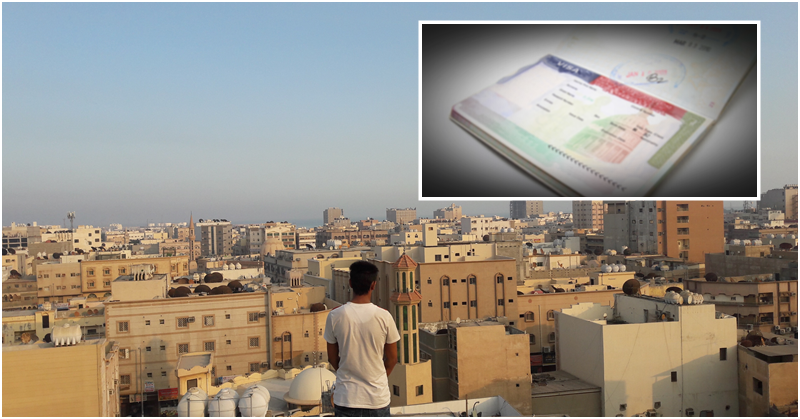 How to Apply for a Work Visa in Saudi Arabia
Applying for a work visa is typically done through a recruitment agency as well as an employer. This means that even before you secure a visa, you will first have to look for an employer who can assist with the processing of your work papers, including your work visa before you could fly out to Saudi Arabia.
This being the case, interested applicants should always and only consider job orders posted by authorized recruitment agencies through the Philippine Overseas Employment Administration (POEA), so as not to fall victim to scammers and illegal recruiters.
Upon getting a job offer, it's important to remember to review the content of your contract as well the documents provided in your "employment packet" which should include the job contract, medical report, embassy authorization memo, and other important documents.
Here are the following requirements you will need to secure when applying for a work visa in Saudi Arabia:
A duly filled out Visa Application Form
A valid passport (validity must be at least two years)
Two (2) pieces of identical passport photos (4×6 cm, must be in white background)
A letter from your sponsor/employer in Saudi Arabia
A copy of the employment contract (must bear both the signature of the employer and the applicant)
Transcript of Records (must be certified/ notarized by the Commission on Higher Education, Department of Foreign Affairs, and the Consulate of Saudi Embassy)
Medical Certificate (bearing the dry seal of a hospital accredited by the Consulate of Saudi Arabia)
Training Certificate (for skilled or technical workers)
OMA Certificate (for Muslim workers)
Driver's License (for all drivers)
NBI Clearance
PRC License (where applicable)
Additional: Release Letter (for those who have previously worked in Saudi Arabia).
Note: The working visa fee costs PHP 850. And as mentioned earlier, since your visa application will be processed in coordination with your recruitment agency as well as your prospective employer, make sure to follow all instructions and requirements such as the medical examinations, which should be performed at any hospital or clinic accredited by the Saudi Embassy.
Other Important Visa Application Reminders:
The minimum age for work application in Saudi Arabia is 18 years old while the maximum age for work application is 55 years old. However, a sponsor/employer may still opt to hire someone beyond the age of 55, as long as they are able to secure a special permission from the Ministry of Foreign Affairs.
For anyone who is interested in working in the Kingdom of Saudi Arabia, be sure to review and understand all the requirements and be sure to check the background of your recruitment agency so as to avoid being duped or taken advantage of while overseas.
DISCLAIMER: The content of this article is published for information-sharing purposes only. To know more about the specifics of working and applying for a work visa in Saudi Arabia, you may visit the official websites of the Ministry of Foreign Affairs as well as the Ministry of Labour and Social Development.