Saudi Arabia has introduced a new visa program on Friday (September 27), which will benefit at least 49 countries and attract foreign companies to invest in a sector it hopes will contribute 10 percent of gross domestic product by 2030 starting the following day, September 28.
The Kingdom of Saudi Arabia, which has been relatively closed off from most parts of the world for several decades already, has in recent years relaxed its strict social codes such as segregating men and women in public places and requiring women to wear all-covering black robes or abayas.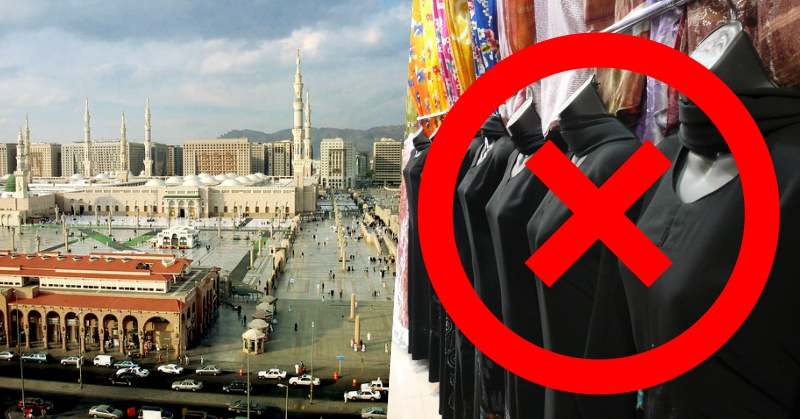 Saudi Introduces New Tourist Visa Policy, No Abaya Rule
According to Saudi's tourism chief Al Khateeb, abayas will no longer be mandatory for female tourists but they will still be required to wear a modest dress when in the Kingdom especially public places including beaches and marketplaces, as shared in a report by the Khaleej Times.
Khateeb clarified that certain restrictions still remain in place such as the ban on alcoholic drinks and products. He noted, "We will have enough tourists to come to Saudi Arabia to enjoy other things."
Of note, visas may be applied for online for about USD 80 (AED 294; SAR 300), with no restrictions for unaccompanied women as in the past. Access to the Muslim holy cities of Makkah and Madinah, however, is restricted.
While details as to which countries will be eligible for the new visa scheme, Khateeb shared that China, Japan, Europe, and the United States were among the top outbound targets.
To date, foreigners traveling to Saudi Arabia have been largely restricted to resident workers and their dependents, business travelers, and Muslim pilgrims who are given special visas to visit Makkah and Medina.
Plans to admit a large number of leisure tourists have been discussed for years, only to be blocked by conservative opinion and bureaucracy.
In relation to the new plan, an e-visa for sporting events and concerts has been introduced last December.
According to authorities, the move is part of Crown Prince Mohammed bin Salman's ambitious plans to develop new industries to wean the world's top oil exporter off crude and open up society including by introducing previously banned entertainment. For which, most of his reforms have been welcomed with much international praise and support.
Furthermore, with the kingdom's positive reforms encouraging more traffic and visitors into the country – Saudi aims to at least add 1 million tourism jobs in the near future. However, at this point in time, getting hundreds of thousands of Saudis into the workforce remains a major challenge for the crown prince.
ALSO READ: Here's What to Expect on Your Visit to Saudi Arabia