Where technology is cultivated in places like the UAE, residents can expect new innovations that would benefit them in processes that could further be enhanced by digital applications, or in some cases, even artificial intelligence (AI) technology.
And as the UAE government aims to promote the country as a global nation where both residents and guests can enjoy convenient living through the aid of digital processes and systems, sectors such as retail, aviation, and financing, where information processing can easily be transitioned to digital technology, are most likely to benefit the most.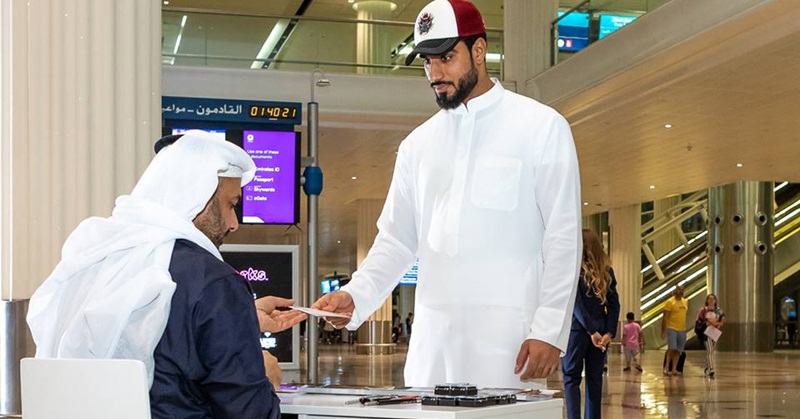 'Passport-Free' Travel to be adopted by Dubai Airports
In line with this, Dubai Airports and the Emirates airline are testing plans to replace traditional passport and paper travel documents with biometrics and face recognition, which is expected to significantly increase the ease and speed by which passengers can move quickly from check-in to their aircraft seat, as shared in a report by the Arabian Business.
The new system, which is known as 'One ID' has already undergone trial on flights between London and Dubai, and further trials will be held on flights between Dubai and Australia later this year.
According to Dubai Airports CEO Paul Griffiths, "We ran a trial between London Gatwick and Dubai… and we're now trying to expand that."
Griffiths added that the trial confirmed the feasibility of the new technology, in which the idea of a single identity applied in different locations works, and that it can be adopted to work globally.
The One ID system will be used across check-in desks, passport control counters, duty-free shops, airport lounges and boarding queues.
"The vision for One ID is a paperless travel experience where passengers can fly around the world safely and securely using only their individual biometric data. This will be achieved using a trusted digital identity, biometric recognition technology, and a collaborative identity management platform accessible to various authorised stakeholders," explained IATA Director General and CEO, Alexandre de Juniac.
Furthermore, a Dubai Airports spokesperson confirmed that the One ID trials will begin later this year.
At present, the Dubai International Airport holds the title of the world's busiest international airport and last year its annual traffic surpassed 89.1 million. The airport also managed to reduce waiting times by 28 percent, a feat reportedly achieved thanks to the airport's introduction of smart gates and an advanced operations centre.
ALSO READ: UAE Announces Charges for New Long-term & Multiple-entry Visas