With a number of national governments in the Middle East now focusing on non-petrol revenue sources, the Kingdom of Saudi Arabia has invested on infrastructure and commercial projects that would boost national revenue through tourism, among others.
The move can be seen as part of the kingdom's effort not only to promote tourism and boost revenue, but also to create new experiences that uniquely highlights Saudi Arabia's rich culture and traditions, in combination with modern aesthetic designs as well as "green technology."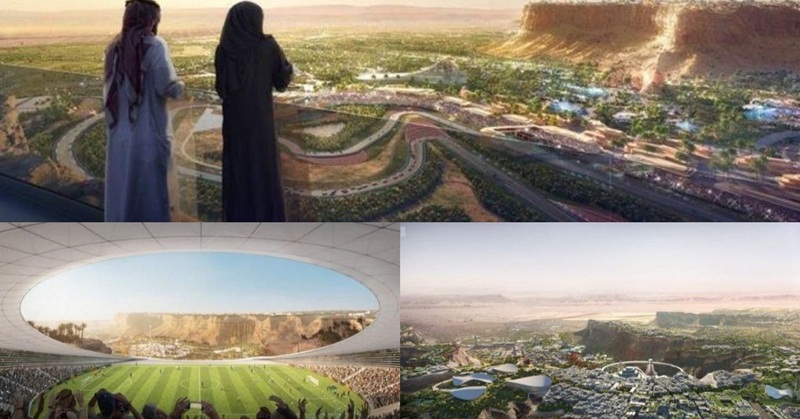 Master Plan for KSA's 'Capital of Entertainment' Project Unveiled
Saudi Arabia's Qiddiya Investment Company has unveiled the master plan for the Qiddiya mega-project, which Saudi officials have introduced as the kingdom's one-day "Capital of Entertainment," as shared in a report by Arabian Business.
The Qiddiya mega-project will bring together "the elements for an active, healthy and ambitious lifestyle" and create "a series of pedestrian-oriented spaces that encourage discovery, trial and enjoyment."
According to Michael Reininger, Qiddiya Investment Company's CEO, "The people of Saudi Arabia share the universal desire for enriching experiences, and our plan allows Qiddiya to unlock access to these experiences in a new and culturally relevant way, encouraging personal and professional pursuits that foster enrichment."
The infrastructure design, developed in collaboration with Denmark-based Bjarke Ingles Group, includes a 'green-belt' network that will carry visitors throughout the property on roads, bicycle pathways, and walkways.
Situated 45 km from the kingdom's capital, the 334 sq km site envisions the development of only around 30 percent of the land, leaving the rest for natural conservation purposes.
For his part, Bob Ward, the chairman of the Qiddiya Advisory Board shared that the project will set a new global standard for the seamless integration of visitor-focused experiences and an innovative mix of programme pieces, delivering an unparalleled entertainment destination.
Furthermore, the property is organised around five primary development 'nodes,' each with a unique purpose.
For example, the 'Resort' core, will include four gated-attractions surrounding a central retail, dining, and entertainment district with a number of hotels.
Nearby this district will be an outdoor venue capable of hosting crowds of between 5,000 and 40,000 visitors, which will also offer skating and skiing facilities for guests.
The project which is set to open in 2022 will also feature Six Flags Qiddiya, along with a separate water-oriented park.
The property will also feature a 'speed park' focused on motor sports that will include tracks, showrooms, a driver's club, as well as a luxury hotel.
ALSO READ: Saudi Arabia Recognized as 1st Arab Country to Become Member of FATF