The Royal Oman Police on Sunday (October 18), announced that those who are caught violating lockdown rules could face fines of up to OMR3,500, as well as possible jail time.
The advisory was released after the Ministry of Health has registered 1,657 new coronavirus cases and 30 deaths in Oman, bringing the total cases up to 109,953 including 95,624 recoveries and 1,101 deaths.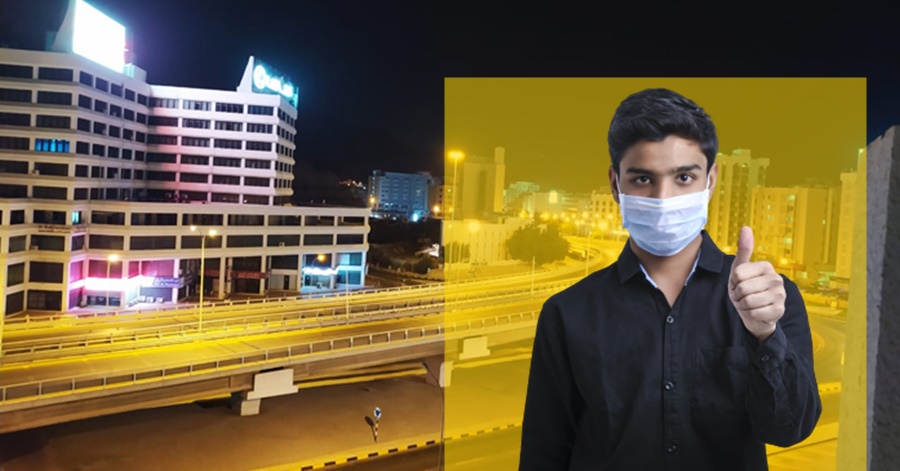 OMR 3,500 Fine and Possible Jail Time Await Those Who Break Lockdown Rules in Oman
Major Mudhar Al Mazrui of the Royal Oman Police explained that fines for COVID-19 rules start from OMR 100 for not wearing masks, which might reach up to OMR3,500 for not respecting the rules and regulations, The Times of Oman reported.
"This can be done if your case goes to the courts, and the judge can double the punishment as well. You can also go to jail if your cases reach the courts. We are very serious this time in applying all the rules and punishments," he added.
In line with this, Oman's Public Prosecution, in collaboration with other government authorities, has administered punishments to those found guilty of violating the rules of the movement ban.
Moreover, judicial courts in Al Buraimi and South Sharqiyah on October 16, ruled that nine people who had flouted these regulations had to pay a fine of OMR1,000.
In line with this, citizens who were found breaking lockdown rules were also sentenced to six months in jail, while deportation orders were issued for the expatriates involved.
Al Mazrui further noted that the ROP had to bring in this lockdown after many in the country were found violating the regulations enacted to stop the spread of the coronavirus in Oman.
Explaining the current situation, Al Mazrui noted: "We could have avoided this if everybody had followed the rules, but according to the statistics we have seen from the Ministry of Health, we were really in need of introducing more curbs, in order to decrease the number of cases, as well to give a break to those working in the medical sector."
Meanwhile, Dr. Sofiya Al Mughery, a medical officer at the Ministry of Health, agreed with what the ROP said in terms of providing a breather to hospitals in the country dealing with a large caseload of COVID-19 patients.
"The number of admissions to hospitals had really overloaded them, especially when we talk about the ICUs. The burden was very, very high on them, and the lockdown was imposed to control the pandemic by reducing the spread of the virus through infection and to prevent the healthcare system from collapsing," she explained.
"We all knew that the dramatic rise in the numbers of confirmed cases we have of COVID, as well as the death toll, grew due to the pandemic. As a medical professional, I think the decision taken to impose a lockdown is very timely and very precise," Al Mughery noted.
ALSO READ: Expats Can Now Buy Properties in Oman