There are many attractive places to work in the Middle East, but not all are as ideal as Bahrain, which has one of the strongest economies in the region as well as the warmest people to work with.
ALSO READ: Labour Laws in Bahrain: Working Hours and Rest Days
However, before you could even get a job in the country, you need to be acquainted first with the Labour Market Regulatory Authority (LMRA), which serves as the primary agency that handles all foreign workers coming into Bahrain. Through the LMRA, you will understand the requirements which you need to secure to apply for a work visa, identification card, and residency permit in the country.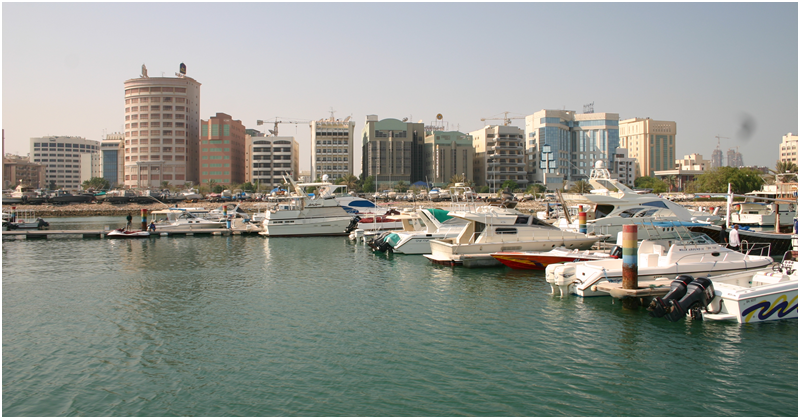 An Expat's Guide to Working in Bahrain
In this post, we will share with you some important information that you need to know about the LMRA to help you successfully land a job and hopefully build a career in this country:
What is the Labour Market Regulatory Authority (LMRA)?
As mentioned earlier, the LMRA handles all people coming into Bahrain for employment. This means that if you want to work in Bahrain, you have to go through the process for application set by the LMRA since they would also be the ones to issue entry visas, residency permits, and identification cards.
Also, the LMRA closely works with the Ministry of Health in organizing medical appointments or check-ups. Furthermore, the LMRA is also responsible for transferring workers' work visa to other employers once their contract ends.
What are the requirements for Work Visa?
For those interested to work in Bahrain, here are the general requirements that you will need to prepare:
Visa application form
Valid passport
Passport size photographs
Letter of sponsorship
Photocopy of job contract
Health record from an authorized clinic
Processing fee of BD 1000
Note: The sponsorship letter is a letter of employment that should specify the worker's name, date of birth, nationality, name of employer / company, commercial registration number, as well as salary.
What are the requirements for Residency Permit or Family Visa?
Meanwhile, for those who are looking to bring their families with them to Bahrain, the following are the requirements needed to acquire a residency permit or family visa:
Application form
Photocopies of your passport (including those of your family members)
Your employee sponsorship letter
Your job contract
Your family health record issued by an authorized clinic
Processing fee of BD 22 per applicant
Note: All of the above requirements are to be submitted to the LMRA. The General Department for Nationality and Passport Residence is responsible for the issuance of your family visa.
What are the requirements for Identification Card or CPR Card?
For those who need to obtain an identification card in Bahrain, also known as the CPR card, here are the following requirements that you need to present at the LMRA:
Valid passport
Letter of sponsorship indicating the name/s of your dependent/s (if any)
Marriage certificate (for spouse) and birth certificates (for children)
Processing fee of BD 1 per applicant
Other Things to Note:
Prior to leaving your home country, it's important to perform the following measures:
Review the validity of your visa via the LMRA online portal.
Make sure that the clinic where you have availed your medical appointments is authorized and recognized by the LMRA to officially do so. You may visit their website to check their list of approved facilities.
Be sure to have the following documents with you:

Passport (along with several copies)
A photocopy of your LMRA-issued work visa
A photocopy of your job contract
Driver's license (if any)
Education and skills certification (where applicable)

For those travelling with a spouse or with children, be sure to have a copy of your marriage certificate as well as your children's passport/s.
As you would prepare for travel to any country, you need to secure all the basic requirements, including those needed by your employer when going to Bahrain. To know more about the specific requirements or changes posted for this purpose, be sure to check out the LMRA website as a general guide for your preparations.
ALSO READ: [GUIDE] Riding Public Buses in Bahrain Using a GO Card