This year, there were close to 2.5 million pilgrims who took part in a symbolic stoning of the devil in the final days of the Haj pilgrimage in Saudi Arabia as Muslims around the world marked the start of the Eid Al Adha celebrations.
The symbolic act was performed by pilgrims in Mina by throwing pebbles at a pillar in a symbolic casting away of evil during the final days of Haj.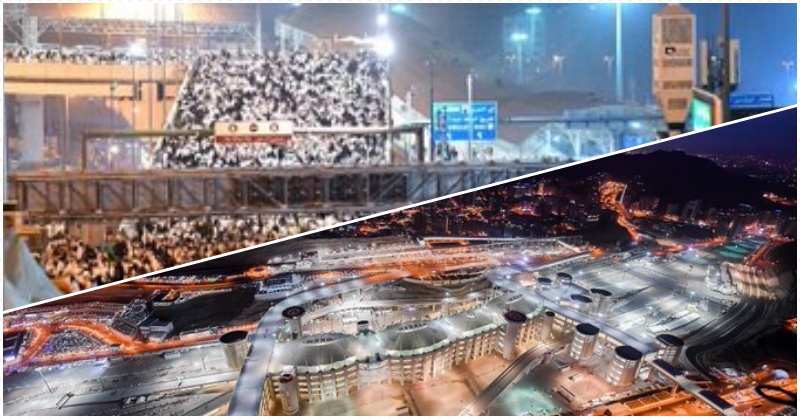 [WATCH] Muslims Celebrate Eid on Last Days of Haj in Saudi Arabia
Muslims around the world commemorated the end of Haj with Eid celebrations, including distributing food to the poor.
Owing to the Kingdom's reputation as the cradle of Islam, and the guardianship of Islam's holiest sites, in Mecca and Medina, and organizing the world's largest annual Muslim gathering which retraces the route Prophet Mohammad took 14 centuries ago, Saudi Arabia deployed tens of thousands of security forces and medics alongside modern technology including surveillance drones to maintain order.
منى تستقبل ضيوف الرحمن مهللين مكبرين لرمي جمرة العقبة.#العالم_في_قلب_المملكة #فيديو_واس#واس_في_الحج #واس pic.twitter.com/co650P1Jk0

— واس (@spagov) August 11, 2019
https://platform.twitter.com/widgets.js
The arrival of nearly two and a half million pilgrims, mostly from abroad, is part of the religious duty once in a lifetime for every able-bodied Muslim who can afford it.
The people are asked to carefully follow and observe schedules for each stage of Haj, but with so many people, panic is a constant danger.
#فيديو_واس | حجاج بيت الله الحرام يرمون جمرة العقبة يوم النحر. #العالم_في_قلب_المملكة #واس_في_الحج #حج1440 #واس pic.twitter.com/w8pTaAqFs1

— واس (@spagov) August 11, 2019
https://platform.twitter.com/widgets.js
Under close supervision and dressed in white garments signifying a state of purity, the faithful converged on Jamarat to perform the stoning ritual from a three-storey bridge erected to ease congestion after stampedes in previous years.
The pilgrims will then return to the bridge over the final two days for more stoning before returning to Mecca to pray at the Grand Mosque at the end of Haj.
The Haj and year-round Umrah create billions of dollars in revenue from pilgrims' lodging, transport, fees, and gifts.
The authorities aim to increase the number of Umrah and Haj pilgrims to 15 million and 5 million respectively by 2020 and hope to double the Umrah number again to 30 million by 2030.
Similarly, Muslims from all over the world observe the Eid Al Adha – the annual Feast of the Sacrifice. Hundreds attend a morning prayer gathering at mosques. The holiday commemorates Abraham's willingness to sacrifice his son to God and marks the end of the Haj pilgrimage to Mecca.
ALSO READ: Prison in Saudi Arabia Offers Rehab to Prisoners via Entertainment Programmes