As a number of GCC member states have already announced the dates for the Eid holidays, movement is expected among nationals and residents within the Gulf Region for their holiday vacations.
ALSO READ: Things to Note When Traveling Solo in Qatar
Out of the few countries in the GCC, there's one that continues to aspire and raise its tourism efforts, and to make a mark among travellers coming from all parts of the world. For the uninitiated, Qatar is a small country in the Arabian Gulf, which has a rich cultural roots as well as modern-day services, luxuries and amenities.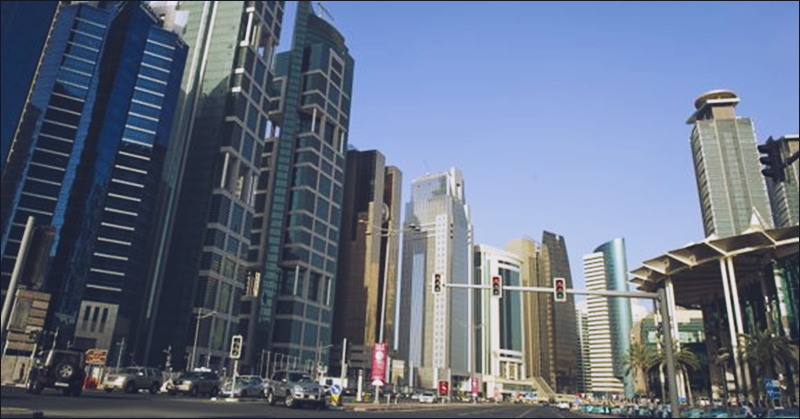 Tourism Council Offers Discounts During Eid, Summer Period
In order to strengthen its bid, the Qatar National Tourism Council (QNTC) in collaboration with over 30 partners has announced to hold an array of tourist attractions, offering discounts on flight tickets and hotels, shopping promotions, attractive entertainment programmes for Eid Al Fitr and during the summer for families and individuals under Summer in Qatar 2019 (SiQ) to boost tourism, as shared in a report by MENAFN.
Acccording to Mashal Shahbik from the QNTC, "SiQ forms part of QNTC's strategy to enrich and diversify the country's tourism offering, particularly in the area of family and urban entertainment."
Shahbik added that this year marks greater collaboration among QNTC's partners in the public and private sectors, who have taken the initiative to create more tourism offerings. SiQ is part of QNTC's focus on developing sustainable, year-round tourism, boosting a traditionally slower season in Qatar, she explained.
In line with this, a wide selection of unbeatable discounts on travel and hospitality, combined with dazzling shopping deals, promotions and packages offer a complete summer experience in the country. Of note, Qatar Airways' deals include 25 percent discount on flights to Doha from May 30 to August 15, as well as a 25 percent discount on Al Maha Airport's Meet and Assist / Lounge Services.
Under the hospitality sector, 12 hotels from Katara Hospitality, Souq Waqif Boutique Hotels, Al Najada Hotel and Souq al Wakra Hotel from Al Rayyan Project Management, and nine hotels from Marriott International hotels are participating in this year's program offering 25 percent discount on best available rates on accommodation from June 4 to August 16.
Participating establishments including Fraser Suites West Bay, The Curve Hotel, Wyndham Grand, Regency Doha, La Cigale Hotel, Oryx Rotana, Marsa Malaz Kempinski, The Torch, Al Aziziyah Boutique Hotel and Amari Doha are also participating in the summer programme by offering up to 25 percent off in services and amenities. Meanwhile, Katara Hospitality is offering an exclusive 40 percent discount for the residents of Qatar, Oman, and Kuwait.
For its part, Qatar Museums offer Culture Pass discounts on SiQ activities, retail, and access to cultural and community classes. Members can avail of special discounts at select locations including Trimoo Parks, QSports, KidzMondo Doha, Megapolis, Minipolis, Go Fun, Circusland, Power Loads, Bounce, Kidzania, live shows, concerts, and others.
Meanwhile, up to 70% shopping discount along with other promotions are offered across nine participating Malls: Doha Festival City, Mall of Qatar, Lagoona Mall, Landmark Mall, Gulf Mall, Tawar Mall, AlKhor Mall, Hyatt Plaza, and Al Mirqab Mall. For a minimum purchase worth QAR 200, guests can qualify for one of the three raffle draws with a total worth over QAR 2 million in cash & car prizes, with a MacLaren as the grand prize.
For your entertainment pleasure, Katara Cultural Village will have cultural performances, family shows, and fireworks during the 4 days of Eid Al Fitr & Eid Al Adha. Meanwhile, Souq Waqif and Souq Al Wakrah Eid Festival will feature cultural performances, musical acts and family shows for guets of all ages.
These are just a few of the many promotions and discounts to be offered to guests and residents of Qatar starting the Eid period continuing into the rest of the summer. Be sure to check with your favourite shopping places for amazing deals and prices on your retail and dining choices.
ALSO READ: How to Save Money When Eating Out in Doha