Traveling enriches the human experience, as a person is able to connect with the rest of the world, and with cultures they may not have heard of if they stayed back home. But when done alone, traveling can also be an emancipating and empowering experience despite the challenges that might come along with it.
ALSO READ: What are the Best Qatar-Made Products?
But for the brave and the curious, the world is theirs for the taking. And since there are far too many great places to visit in an entire lifetime, it's important that you choose your destination for what you wish to understand about life in that part of the world. A good place to start or to include in your bucket list would be Qatar, simply because not much is known about this country, at least even to well-traveled folks.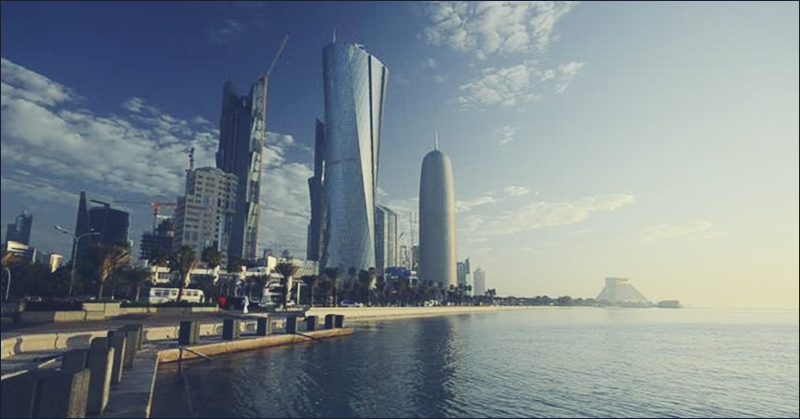 Tips for Solo Travelers in Qatar
To make your experience as meaningful and memorable as possible, ample planning is necessary. Ad when visiting Qatar on your own, here are some important tips to take note of:
Qatar is Safe.
Perhaps one of the main reservations people have in visiting Qatar is that it's located in the Middle East. However, according to a recent report released by global records database, Numbeo, Qatar topped the list of 118 countries for being the safest in the world.
By looking at the numbers, Qatar ranked last (118th) in terms of crime index with 13.26 points, and it received 86.74 points in the safety index, giving it a follow-up achievement it first received in 2017.
Qatar's excellent ranking can be attributed to a number of factors such as houding indicators, traffic, pollution, crime, health care, and cost of living. Of note, Qatar has consistently ranked first in terms of safety among GCC countries since 2015. This reflects the efforts of the Ministry of Interior (MOI) in providing unparalleled safety and security in society. This only means that you don't have to worry about travelling alone in Qatar.
Book a Trip During Cold Months.
Located within the desert region, Qatar can be really hot in the summer but the opposite in winter. This means that a visit sometime between November and March would be ideal as you would experience temperatures ranging from 20 to 28 degrees Celsius in the day, and as low as 12 degrees Celsius at night.
Use Uber.
There are plenty of local taxis and cabs in Qatar, but prices can get unreasonable for solo travels. As an alternative, you can take advantage of the technology and services offered by point-to-point ride hailing apps such as Uber, as these are often cheaper, and much more convenient than the country's public transportation at this time.
Observe Dress Codes.
As an Arab nation, Qatar also observes modest and conservative dress codes, especially for women. While wearing hijab is not necessarily a requirement, clothes should cover the knees as well as the shoulders, especially in public.
Keep Learning.
From time to time, you need to travel on your own not just for the sake of seeing different places, but also to learn more about other cultures, way of life, and perspectives. Traveling is all about sharing human experiences, and until you open yourself to greater learning, you'll always find your experiences shallow and lacking.
Going on a solo adventure is one of the most intimidating yet satisfying experiences in life. However, with ample research and planning, there's nothing insurmountable out there for you to experience. Good luck and have lots of fun!
ALSO READ: Qatar Do's and Don'ts