The summer season is upon us, and for countries where temperatures can exceed past 40 degrees during the day, such as those in the Middle East, there is more harm than benefits in sending labourers to work outside in the sun.
ALSO READ: [Labour Law] Workers are Entitled to Two Days Off Every Week in Oman
This is especially true for workers who are involved in construction, mining, and maintenance work, who are typically exposed under the heat of the sun. On the part of employers, having sick workers can mean more expenses and loss of man hours at work, as well.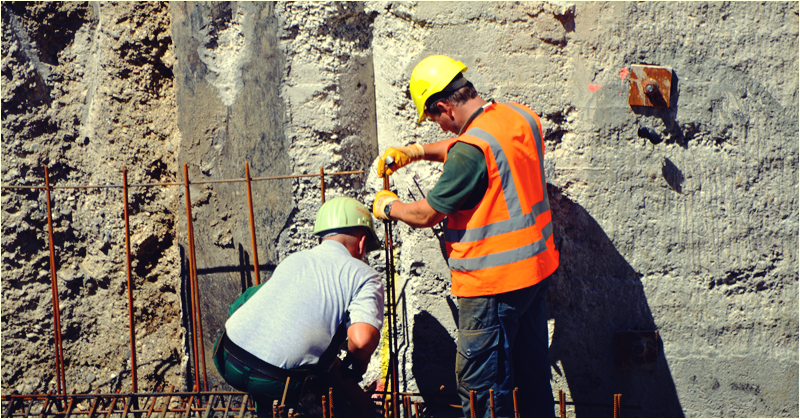 Oman Imposes Mid-day Work Ban for Workers for Health Risks
Given the nature of these types of work as well as the environmental factors in the region, the Ministry of Manpower in Oman announced that workers on construction sites and those engaged in manual labour in open areas will not be allowed to work for three hours from 12:30 pm until 3:30 pm during summer months, as shared in a report by the Khaleej Times.
The decision comes in consideration of workers' safety who are needlessly exposed to the intense summer heat starting in the month of June until August.
"The Ministry of Manpower announces a ban on work on construction sites or open areas from 12:30 pm until 3:30 pm during June, July and August, to protect the health and safety of workers in these sites," a ministry official was quoted.
As per Article 16-3 of the Labour Law, "workers cannot work in construction or open sites with high degrees of heat from 12:30 pm until 3:30 pm during June, July, and August of each year."
The ministry official also explained, "Because of the high heat during these hours, it becomes important to protect workers from harming themselves in these high temperatures."
Those who will be found to be in violation of this law will face fines ranging from OMR 100 to OMR 500, or, in some cases, a jail term of up to one month. The penalties can be doubled for repeat violations.
Moreover, the ministry also reaffirmed that it would intensify inspection campaigns at work sites as over 750 companies were found violating Oman's mid-day break regulations in 2018, according to ministry figures.
Out of the 2,665 companies that faced inspection between June and August of last year, 771 were found to have committed violations. In August, 158 companies were found violating the rule, compared to 362 in July and 251 in June.
Given the climate conditions in desert countries such as Oman, it's good to know that there are labour policies that protect workers against this crucial factor that could pose severe health issues in the long term.