With the recent announcement of the UAE government to grant permanent residency status to its residents who have significantly contributed to the country's economy and fields of specialization, a new project now follows the government's footsteps, but it offers a different kind of incentive. Dubai, in particular, has set its sights to become one of the top global cities, advancing its cause across various sectors and initiatives.
ALSO READ: UAE Announces Charges for New Long-term & Multiple-entry Visas
There are a number of construction projects going on in the UAE at the moment, as the economy expects immense growth through various sectors including tourism, agriculture, real estate, and construction among others.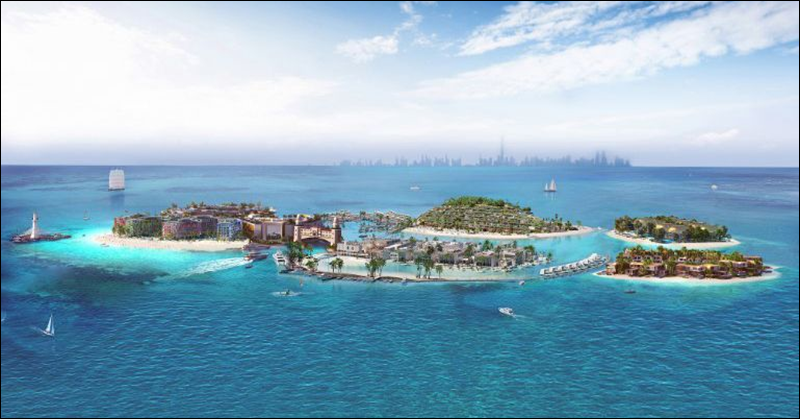 Dubai Project Investors to be Granted Moldovan Citizenship
In line with this, individuals who have invested in a property worth more than AED 5 million in UAE developer Kleindienst Group's Heart of Europe project this summer will automatically qualify for Moldovan citizenship, the company announced on Wednesday (June 5), as shared in a report by Arabian Business.
Those who would be granted Moldovan citizenship would be able to travel visa-free across the Schengen area and 121 countries around the world.
As per group founder and chairman Josef Kleindienst, surpassing client expectations through every element of their group's offering is an essential part of their strategy. Kleindienst also acknowledged the need for creating outstanding value that surpasses high-quality structures and innovative builds.
He added that as the demand for nationality by investment continues to grow globally, especially among residents in the Middle East and Asia who are looking for more stability and security than their current passports offer, the additional perk will prove to be of great value to the investors.
In April, Kleindienst Group announced a record sales quarter of over AED 345 million ($93.9 million) for its freehold second homes. This shows a 69% year on year increase compared to its Q1 sales record from last year, the developer pointed out.
By late December of 2018, Kleindienst said it has sold 100 percent of phase one including Sweden Island, Germany Island, St Petersburg Island, and over 80 Floating Seahorse Villas.
With over 2,000 people working on the islands, Kleindienst projected to hand over phase 1 by the end of of this year, as per the announcement.
Having this kind of incentive will provide Dubai residents opportunities to travel across Europe, as a Moldovan passport gives them access to over 100 Schengen-member countries. This is most suitable for investors with much business activities across a wide network of clients all over the world.
ALSO READ: UAE Rolls Out Permanent Residency Status to High-Profile Expats