August will mark a special time for Muslims all over the world as this is related to the annual pilgrimage to the holy city of Mecca, known as hajj.
That being said, movement is expected among pilgrims in the region and from the rest of the world. However, with the on-going tension happening in the Middle East, involving key countries such as the Kingdom of Saudi Arabia, even religious practices such as the annual pilgrimage to Mecca are being affected as early as now.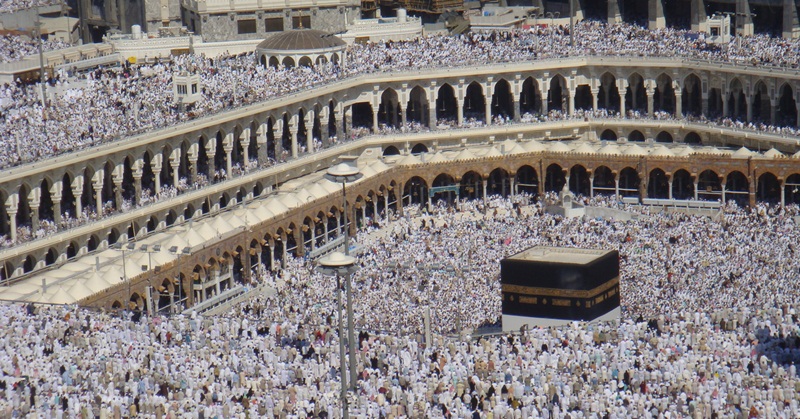 Saudi Launches New Website for Qatari Hajj Pilgrims
In preparation for the hajj, Saudi Arabia has set up a special website to facilitate Qatari Hajj pilgrims this year – after Qatari authorities have reportedly blocked electronic links, hindering their citizens from applying for Hajj, as shared in a report by the Khaleej Times.
As per the instruction by the Custodian of the Two Holy Mosques, King Salman bin Abdulaziz Al Saud, and Prince Mohammed bin Salman bin Abdulaziz, Crown Prince, Deputy Prime Minister and Minister of Defense, the ministry of Haj and Umrah has completed all necessary arrangements to serve Qataris intending to perform Hajj this year, through a special website to enable them to register their data and choose the service that suits their needs.
In line with this, ministry authorities called on Qatari authorities to stop blocking electronic or online links, and, instead cooperate with Saudi Arabia to enable their citizens to perform Haj comfortably, as part of their commitment to the faith.
Furthermore, Qatari pilgrims can now book Umrah packages upon their arrival in Saudi Arabia, and will not to have to do so while in Qatar or online.
Qatari pilgrims will be able to do this at Jeddah's King Abdulaziz International Airport which is the main port of entry for most of them.
The decision to open new avenues for Qatari pilgrims to perform Hajj this year, reflects the Kingdom's openness to welcome Qatari nationals to perform pilgrimages to the Kingdom, even as there's a diplomatic rift between the two nations.
In Islam, Hajj is one of the five pillars of Islam, and all able-bodied Muslims are required to perform it at least once in their lifetime. The pilgrimage is seen as a chance to wipe clean past sins and start anew. Many seek to deepen their faith through the Hajj, with women taking on the Islamic hair covering known as "hijab" upon returning from this journey.
ALSO READ: Here's What to Expect on Your Visit to Saudi Arabia