Ithra Dubai has released a statement that it is now working on the first sliding phase of the world's largest cantilever or 'The Link', on its One Za'abeel development, a new venture that will drive tourism as well as business activities in the region.
According to the update, work started on the development last September 12, 2019. The structure has been designed by Japanese architecture practice Nikken Sekkei back in 2017, which is set to become a "timeless new icon" for the emirate as it will connect two soaring Dubai towers, another architectural feat that set to become another iconic landmark in the region.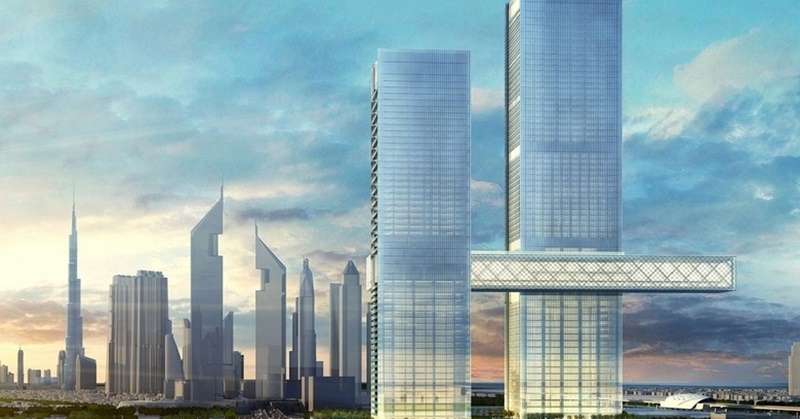 'World's Largest Cantilever' to Link Two Soaring Towers in Dubai
One Za'abeel is an iconic, high-rise, mixed-use luxury development currently under construction in the heart of the city, standing at the gateway of old and new Dubai.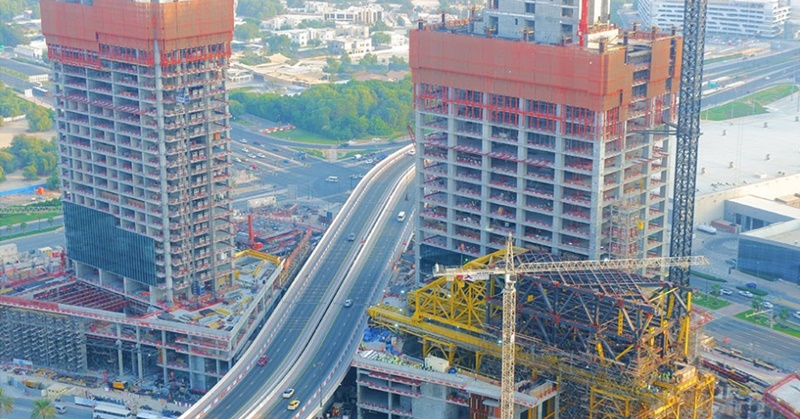 The on-going development will feature at its heart a dramatic protruding steel skybridge called "The Link". Suspended 100m above the ground, the panoramic space will house restaurants and bars, an observation deck, a gym, a spa, a pool, a banquet hall, and a rooftop terrace, as shared in a report by the Khaleej Times.
Other than serving as a "floating event space and urban landmark" for the project, The Link will also reinforce the structural stability of both towers. Its diagonal tube structure will provide vertical and torsional strength, allowing its upper floors to utilize column-free spaces.
The two towers will feature a luxury and an ultra-luxury hotel, high-end retail, offices and residential apartments. The buildings will be mainly composed of glass with external fins, allowing them to merge into the background, evoking the sense of a shimmering mirage.
The project will erect from a two-story podium dissected by the city's highway. The facade of this platform is inspired by horizontal layers of rock in the earth, while vertical terraces, landscaping and water features will create a feeling of ascent.
Meanwhile, the podium will be topped by an accessible landscaped green roof, and visitors can also unwind, gather and enjoy public events in an air-conditioned plaza between the two towers.
According to Ithra Dubai CEO Issam Galadari: "One Za'abeel will be a center of high-end diverse activity capable of generating interest and value for the entire area."
He added, "The iconic shape will serve as a memorable gateway; welcoming investors, residents, citizens, and tourists to discover the hustle and bustle of an ever-growing city."
"The project's remarkable scale, form, and function will resonate the world over as the symbol of a prosperous Dubai," Mr. Galadari closed.
Dubai's infrastructure is truly one-of-a-kind and can be compared with the best in the world. With a new iconic structure set to be created in the city, tourism and business activities will surely follow.
ALSO READ: [WATCH] Sheikh Mohammed Inspects Dubai Expo 2020 Construction Progress