Oman's Ministry of Finance has issued a new list of regulations, conditions, and procedures applicable for purchases and sales as well as establishing new duty-free shops.
The Ministerial decision comes with a list of regulations, conditions, and procedures for duty-free shops.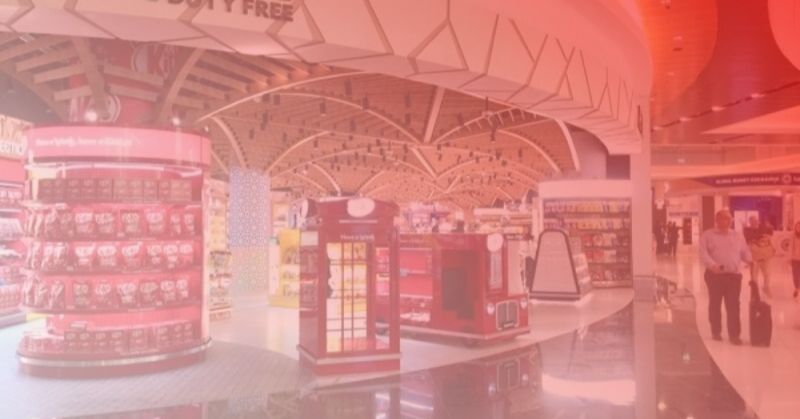 Oman Sets New Rules for Opening Duty-Free Shops
According to the decision issued by the ministry, "Departing passengers and transit passengers on international flights and departing aircrew members can purchase items from the duty-free shop by submitting their passports and boarding pass at the duty-free sales counters," as shared in a report by the Times of Oman.
Accordingly, the license to start a free market will be issued for two years at a fee of RO 5,000 which is renewable for another two years for a similar fee if the request is made 30 days before the expiry of the initial license.
The new regulation has specified the procedures for obtaining a license to establish a free market, including referral to the competent authorities requesting the establishment of the free market – within its jurisdiction – to the administration to give its initial opinion to approve or not, as well as the installation of cameras and surveillance devices in the free market warehouse and other places in accordance with the specifications of the Royal Oman Police.
The companies will comply with the provisions of the regulations within a period not exceeding six months from the date of its implementation.
Duty-Free Shops at Airports
Based on Article 15, "Sales staff are obliged to deliver to the buyer, a receipt containing the number of units sold, their inventory number, the type of item, the name of the airport where the sale was made and the price of the item."
Furthermore, the decision states, "Sales staff are prohibited from selling in the event of cancellation of the flight or if the passenger retracts from travel and in the case of flight delays where passengers can not stay in the departure lounge."
This means that in the event of a flight cancellation, the staff shall be obliged to cancel the sale which has taken place. And in case the traveler forgets his purchases, the goods must be returned to the duty-free shop and the sales staff should cancel the sale and notify the Customs office.
It would be best to coordinate with airport officials as well as duty-free representatives regarding such changes to ensure full compliance with the regulations set by the ministry.
ALSO READ: Royal Oman Police to Launch Online Work Visa Facility this September