For those curious about working in the UAE, it pays to know about employment contracts as these are some of the first things that you will have to deal with even before you begin your actual work in the country.
ALSO READ: 9 Things to Know Before Accepting a Job Offer in the UAE
Understanding your contract's provisions, terms, and benefits can help you enjoy a stable and fulfilling job experience in the country. Therefore, it is a must for all jobseekers to thoroughly read and understand their contracts, especially since job offers in the UAE usually last for up to 3 years for full-time employees.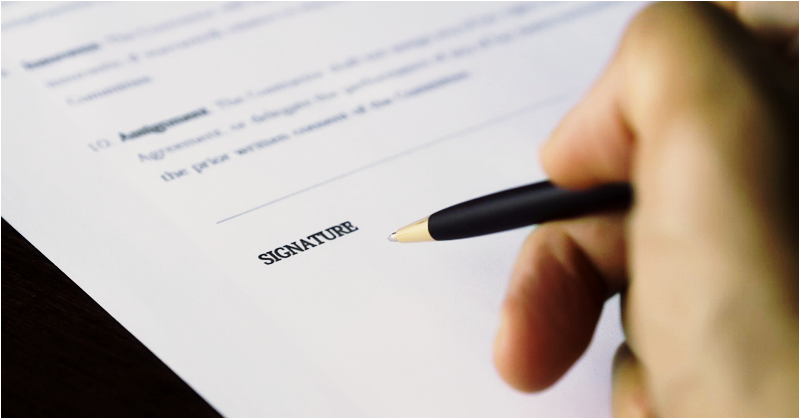 What You Need to Know About Employment Contracts in UAE
To clarify some (if not all) grey lines regarding employment contracts in the UAE, we will share with you some basic information that you need to know as you begin your journey working in the UAE.
As in anywhere the world, job openings are classified as either in the public or private sector. Do note that each has its own sub-categories of employment contracts:
Public Sector Jobs
Employment contracts in this sector are authorized by Cabinet Decision No. 13 of 2012, in relation to the Executive Rules for Decree under Law No. 11 of 2008. As per Articles 9 to 16 of the decision, the different types of contracts in the public sector include:
Full-Time Employment Contract. In this type of contact, the employee puts in full working days or hours, wherein the employee receives their total salary, allowances, and benefits that come with the job.
Part-Time Employment Contract. The employee under this type of contract only puts in limited hours per working day. They receive their salary, allowances, and benefits based on the number of hours they put in at work.
Temporary Contract. Under this type of contract, the employee puts in full working days or hours for three months, and receives the corresponding salary and allowances for their work, as determined by the contract. The contract may be renewed (extended) for a similar amount of time.     
Special Contract. A minister may appoint an employee for a high-profile position in the ministry or an agency. The salary and allowances to be provided are determined based on the ministry's budget and needs. However, these benefits should not exceed the maximum amount set by the Ministry of Finance, as approved by the Cabinet. This type of contract is valid for up to two years, renewable for the up to the same amount of time.
Private Sector Jobs
As per UAE Labour Law No. 8 of 1980, the two types of private sector employment contacts are:
Limited (Fixed-term) Contract. This type of contract is binds the employee under a specific employment period, as determined by a start and end date. This type of contract typically lasts for 2 to 3 years, which may be renewed, depending on the employer's need for certain services. The contract also includes a notice of termination.
Unlimited Term Contract. In contrast to the fixed contract, this type of contract does not bind an employee under a specific period of employment. Either the employee or employer may terminate the contract, provided that a written notice is submitted between one to three months prior to termination of the contract and that both parties follow proper procedures. Otherwise, the erring party could be held liable to the law.
ALSO READ: UAE Gov't to Offer Special Residency Visas for Entrepreneurs
Disclaimer: This article was written for the purpose of information-sharing only.  If you have specific concerns and inquiries regarding your employment contract, you may visit the Ministry of Human Resource & Emiratisation (MoHRE) website.