Here's an important reminder to all employers regarding how you treat ALL your workers: Do not beat them up or abuse them, even if you're having difficulty dealing with them or they make errors. It is NOT right that you physically abuse or assault them in any way! A video clip of a Filipino domestic worker who has been maltreated is making rounds on social media. where an angry Arab employer
This reflects the real work conditions of some workers in the Middle East, specifically domestic helpers. As such, the government in the Philippines has enacted bilateral agreements to ensure the protection of the rights of Filipino workers abroad.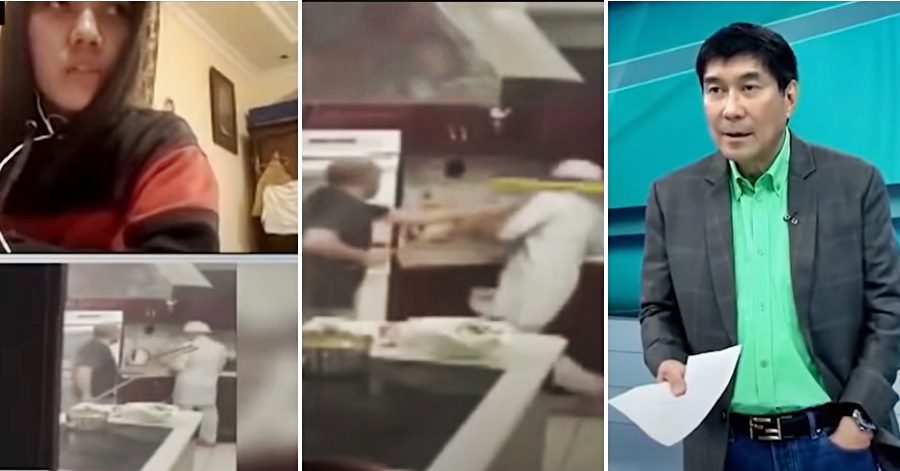 Filipina Housemaid Rescued from Abuse in Saudi, Employer is Now In Jail
According to a Philippine news report, the Filipina domestic helper in Saudi Arabia has allegedly been maltreated and abused by her employer.
In the somewhat sensitive video, the Filipina worker can be seen being repeatedly hit by her Arab employer with a broomstick. The employer was also shouting at the worker and berating her.
If that wasn't enough, the Filipina was even slapped, pushed around, and beaten up. According to the Filipina whose identity was kept anonymous, this is not the first time her employer had abused her. She recorded the video and posted it on social media.
Meanwhile, Raffy Tulfo, a host of a TV program in the Philippines, has featured the OFW's story in more detail.
Raffy Tulfo's program is a venue where many Filipino nationalities ask for help especially for abused cases. According to Filipina, she has been working for this employer for more than a year. She said that everything was okay when she first started doing her work, but after the first year, her employer started to have a different attitude towards her. He has become short-tempered, impatient, and physically abusive with her.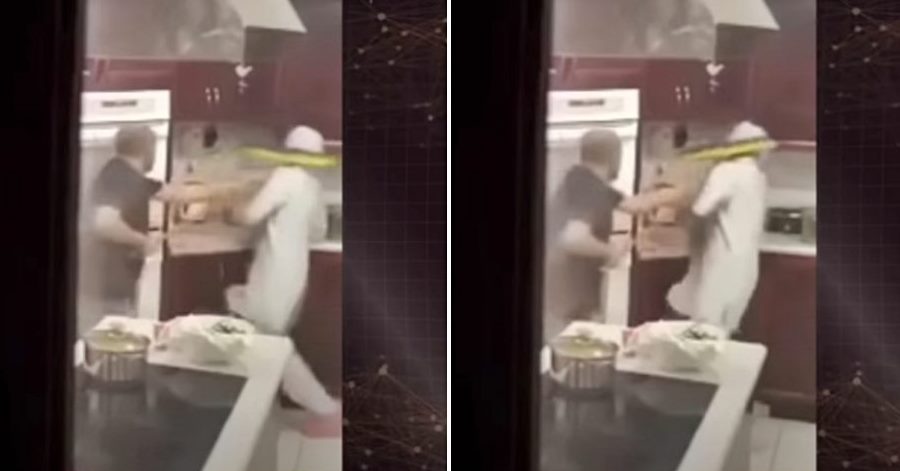 When the employer found out about the post, he confronted his employee and even brought a clothes iron with him.
At this point, the Filipina worker left her employer's residence to ask for help from a nearby restaurant, where other people came to her aid. Fortunately, the situation did not escalate and the Filipina is already in the custody of the Philippine Overseas Labor Office, and the employer has been put in prison.
Here's the report as posted on Raffy Tulfo in Action / YouTube:
To all Filipino workers and household service workers, know your rights. And seek for help if anyone, most especially your employer is becoming abusive (physically or verbally). Go to the nearest police station or visit an overseas welfare office, the Assistance to Nationals (ATN) section, more specifically.
Employers, on the other hand, should respect their workers in the same way you want to be respected. Violence is never a solution. Even if you are having a bad day or a hard time dealing with your employees, never think of them as any less than you – and resorting to abuse.
They are human beings, too, and must be dealt with dignity and respect. If you cannot handle them, you can go through the legal process in your country but never use violence.
Such actions should never be tolerated. Abuse, regardless of who is doing it, is never justifiable.
READ NEXT: Saudi Imposes New Rules for Female Workers in the Kingdom