At least 500,000 Filipino workers in Saudi Arabia are still at risk for exploitation and abuse despite the reform 'abolishing' the kafala system. The move aims to ease working restrictions on some foreign nationals in the country including the freedom to change jobs and foreign workers' right to leave the country without the employers' permission.
The change, however, fails to cover the large majority of Filipino workers in the country, as most of them are still subject to the effects of the abusive system, which was often associated with slavery.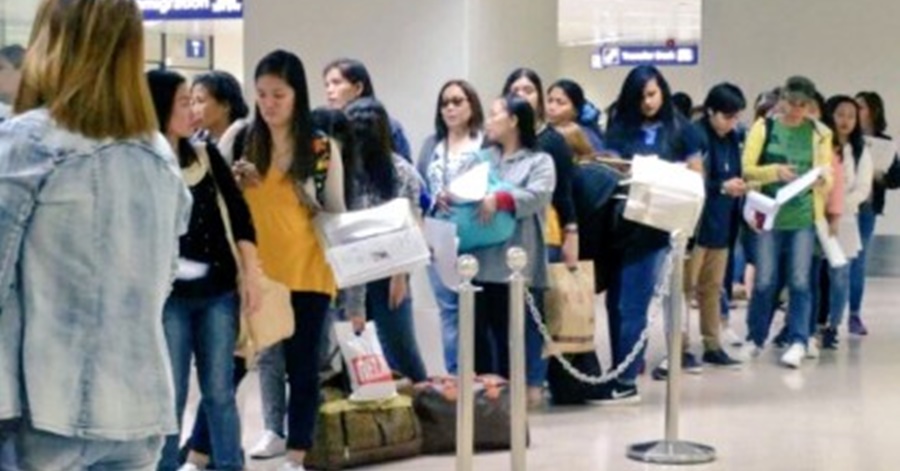 Millions of OFWs in Saudi Still Vulnerable Despite Abolishment of Kafala System
Recruitment and migrants expert Emmanuel Geslani said that Filipino domestic workers and low-skilled workers were not covered by the reform regarding the Kafala system as this was strictly only for skilled workers, which was implemented by the Ministry of Human Resources and Social Development on March 14, 2021, the Manila Standard reported.
According to Geslani: "Our OFWs who are classified as Household Service Workers are still under the yoke of their sponsors and are not covered by the liberation given to skilled workers".
He explained that domestic workers classified as HSWs, drivers and gardeners were vulnerable to abuse and mistreatment by their sponsors in the households of these employers.
In line with this, the Philippines has called on the leaders of Saudi Arabia and Kuwait to remove the Kafala system in their efforts to acquire Filipino domestic workers who are highly in demand in both Middle Eastern nations.
Saudi Arabia has an estimated 500,000 domestic workers whereas Kuwait has are over 250,000 Filipinos working there as such.
However, these domestic workers are restricted by the system to change employers or leave the country despite the termination of their contracts without the "exit visa" provided by their sponsors.
Such a term has been prone to abuse by Arab sponsors who refuse to issue exit visas unless payment is made by the Philippine Embassy amounting up to $5,000 in cases where the Filipino has asked for help to adjudicate the case with their sponsor.
Meanwhile, only skilled workers are allowed under the new system to change employers or leave Saudi Arabia without the need for an exit visa from their employer.
As such, Geslani has called on the Philippine government to act on the problem to prevent further abuse of Filipino domestic workers from their employers.
READ NEXT: 10 Reasons Why Filipinos Choose to Work in the Middle East