Being the best in a certain field within the region is admirable, but being called the best in the world defines excellence, and sets the benchmark for the rest of the players in the field to follow or surpass to become recognized for the same feat as well. Achievements recognized in the world makes smaller countries like Qatar become more known for good reasons.
For a number of years, Qatar's official flag carrier, Qatar Airways, has been at the forefront of aviation services in the Middle East, edging competition from neighbouring countries such as the UAE, Oman, and Saudi Arabia, whose airlines are no pushovers, in their own right.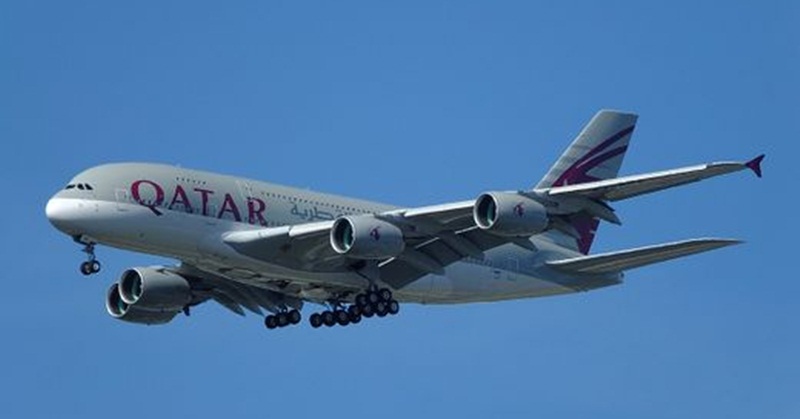 Skytrax Awards World's Best Airline to Qatar Airways for 2019
But as far as aviation and airline service standards are concerned, Qatar Airways has been named the best airline in the world once again, for 2019 – putting a stop to Singapore Airlines' four-year winning streak, as recognized at the World Airline Awards held in Paris last Tuesday (June 18).
Singapore Airlines claimed second place in Skytrax's latest World Airline Rankings, based on a survey of more than 20 million passengers from around the globe.
This year marks Qatar's fifth top placement in the prestigious rankings, following its feat in 2017, 2015, 2012, and 2011.
Moreover, the Gulf airline also bagged category awards for world's best business class, world's best business class seat, and best airline in the Middle East.
Meanwhile, ANA All Nippon Airways, Cathay Pacific Airways and Emirates claimed third, fourth and fifth spots in the world airline rankings, while Qantas Airways, which came in eighth, was the only Australasian airline to enter the top 10 rankings for global competitiveness.
Qatar Airways first started its operations in 1993, and then was reliance in 1997, when 50% of the ownership was passed on to a private company.
Since then, the airline has been known to offer the best in-flight services in the region, such as strong connectivity, also offering passengers the choice of flying to over 120 destinations worldwide. Qatar airways caters to the every need of passengers while on board. With unlimited entertainment options, a wide selection of scrumptious meals, comfortable seating, ample legroom, flying with the Gulf airline's flag carrier is an experience not to be missed out when visiting Qatar.
ALSO READ: Qatar's Tourism Council to Boost Activities During Eid, Summer