Coming of age in most parts of the world is an important transition that families look forward to. But for quite some time for expat families in the UAE, this meant having to pay a deposit of AED 5,000 for the visa application of their dependents reaching 18 years old.
However, all that will be a thing of the past, as the government will no longer require parents or guardians to file for their dependents' visa application on humanitarian appeal. Instead, eligible applicants will be allowed to renew their residency visa for up to two consecutive years, minus the previous requirement of a deposit, which is no small thing for any person with a family living in the city.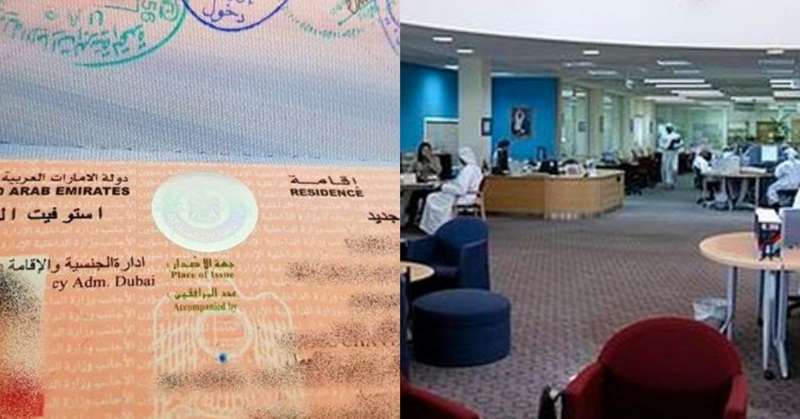 UAE Grants Visa Renewals for Dependent Sons Above 18 Years
In an update from the Federal Authority for Identity and Citizenship, residents of the UAE can now renew the residency visas of their 18-year-old dependent sons, whether they are secondary school or university graduates, for up to two consecutive years, as shared in a report by Gulf News.
The residence permit, in effect, will be valid for a year and can be renewed for an additional year.
This benefit will be available from the date of completion of secondary education of dependent sons, or those who have just graduated university, or those reaching the age of 18 years.
Meanwhile, the authority noted that daughters will remain on their parents' visa without any age limit until they get married.
Application for the said benefit can be done through all the residency and naturalization offices or other government-approved outlets for a fee of AED 100 for residency permits or their renewal for a year.
Eligible residents can submit supporting documents by attaching the certificate of general secondary education or graduation certificate or the information from the university where the son studied, whether inside or outside the UAE, duly certified by his alma mater.
Also of note, there will be no more tourist visa fees to be charged for dependents below 18 years of age who are accompanied by their parents to the UAE.
Tourists can take advantage of the new scheme between July 15 and September 15 of each year.
According to the authority, these facilities include those below 18 provided that they are accompanied by a parent, regardless of the length of the validity of the parent's visa.
Eligible applicants may apply through the authority's electronic channels or via its smart application ICA UAE e-channels.
ALSO READ: UAE Announces Charges for New Long-term & Multiple-entry Visas