In case you are planning to visit a country for a holiday but end up getting a job, you have to make sure that you convert your current tourist visa or visit visa into an employment visa, or at least get a valid work permit accredited by the government of that specific country.
Getting an employment visa can be processed through your employer or the company who hired you. It is illegal to report to work when you do NOT have a permit yet. So please assert your rights and keep this into mind.
In fact some countries do NOT even allow people travelling to a destination but with the intention of job-hunting in the process. Take for example, Canada and USA, if you enter their country under a tourist visa, you cannot go searching for a job when you enter their territory. However, in certain countries in the Middle East, policies are a bit lenient. Some countries with this set-up include those in the Middle East like the United Arab Emirates, Kuwait, Qatar, etc.
In these countries, there are plenty of those who intend to secure employment. But we would like this post to serve as a warning to make sure you do not work until your documents have already been processed. Otherwise, you will lose rights and if you have complaints in your new-found work, your complaints will be put to waste because basically what you are doing is illegal.
On another thought, employers may take advantage of the remaining number of days of your visit visa and then NOT process your papers. In the end, you will be left with no job and you will need to exit the country.
Remember that you are only allowed to legally work in a country if you already have a work permit or it is already process by your employer.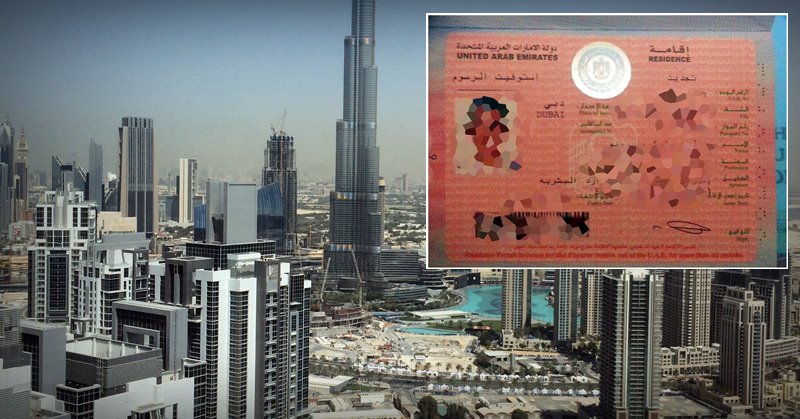 Heavy Fines On Working in Under Visit Visa
Job Hunting on a Tourist Visa 
Many job seekers apply for a tourist visa but actually they are on a job hunt. Thus, if you are looking for a work at UAE while under tourist visa, it is somewhat okay as authorities are lenient on this. Other countries are quite strict and you cannot even search for a job if you are under a visit visa.
However, if you have already found a job or working already instead of traveling, it is still very vital that prior reporting to your work you already process or have a working permit or else there could be vast penalties and consequences that you might face if got caught.
In the UAE, there is a 50,000 AED penalty if you got caught working under tourist visa and you will be banned from entering UAE, even in tourist visa. And the employer who allows to work will also have to face penalties.
Deciding To Work Without Work Permit Or Employment Visa
If you opt to work without obtaining a work permit  (which I suggest you shouldn't) you'll get a chance of getting blacklisted, which means you cannot go back to the country. And if anything happens or any issues at your work, there will be no bearing since you are working illegally.

Applying A Working Visa Myself
You can't apply a working on your own. It should be your employer. Middle East countries, especially in the Gulf region works within the system of sponsorship. This means that your employer should be the one who will process your employment visa and residency. So you have to get hired first before processing the application of your employment visa.
Starting To Work Immediately
Once you are hired, most employers will ask you to work immediately to keep their business running, well business is business.
However, be mindful of the rules on Labour because some may hire you but will not process your working permit they will just use all the days on your tourist visa. And end up not getting any rights and visa.
Obviously, if an employer asking you to start working immediately without valid employment visa think thoroughly about it, because it is not compliant with legal requirements.
So be aware, this is not to frighten you that some employers may take advantage with you. This is for you to know your rights.  Always remember that your employer will make a formal application for your visa and should be prepared by the time you start to work. However there is a grace period within 60 days for the process to be completed so keep this in mind. So there is no excuse for your employer to delay your visa as for the records can be checked easily and the process will only take for weeks.
When Your Visa Expires And Didn't Leave The Country
Generally speaking, you need to leave the country before the expiry date of your visa or else you are illegally staying in the country. In this case with UAE, you will not be deported immediately however, you will be charged per day in your stay in UAE until you have settled or provide your visa.
You can pay all fines in the airport at immigration desk and you must leave the country.
Before coming and looking for a job hunt, make sure that you have all your requirements, and know all your rights and benefits once you are hired.
Anyone who is planning to work, you need your valid work and residency permit to work and live legally. And this will be processed by again, YOUR EMPLOYER. Reiterate that on your mind that you cannot your process your own working visa, it is all in the employer. And working without proper working visa is illegal.
There are many cases where expats are left clueless so we hope this article will help enlighten you of your rights and responsibility. Please take note of it so that you are aware of the set-up and what you will need to do in order to have legal documents for your own protection. Good luck!