The General Authority of Civil Aviation (GACA) of Saudi Arabia has announced that its national air carriers will now allow entry into the Kingdom for those who hold UK, US and Schengen visas.
According to the announcement, the directive applies to tourist and business visa holders irrespective of nationality, as long as they fulfill two conditions.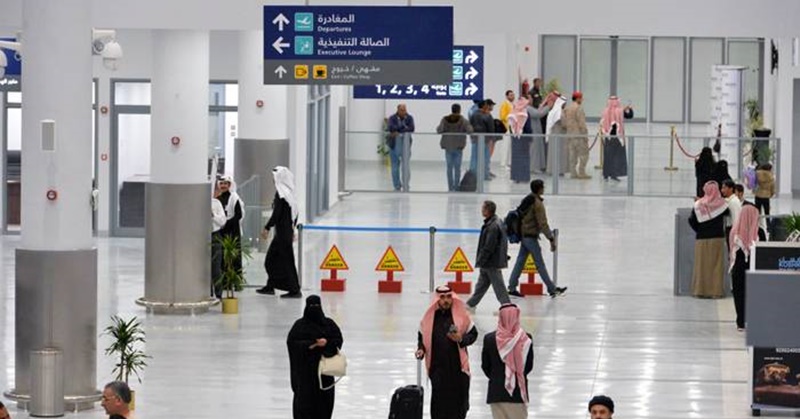 Saudi Arabia to Allow Visa-Free Entry to Travelers from Schengen Nations, UK and US
According to a report shared by the Saudi Gazette, the visa must be valid for use in Saudi Arabia from the time of entry to exit. The visa holder's passport must also be stamped with an entry visa at least once from the country that granted it.
Last year, the GACA had earlier issued a notice instructing national air carriers to receive holders of Schengen and American visas if they want to visit the Kingdom at any time, as long as the conditions set by the authority are met.
Furthermore, the GACA also confirmed the continuation of the trial period at the new Arar Airport. The first Saudi Arabian Airlines flights to and from Riyadh operated successfully from the new terminal on Wednesday (January 1).
The successful start of the trial operation was an exceptional event in the Northern Border Region. It comes as an extension to achieve the objectives of GACA in developing infrastructure and raising the level of services provided to travelers around the Kingdom's airports. This is one of the methods of contributing to the development process of the region.
Moreover, this can also be taken as a step toward achieving the strategic goals of the Kingdom's Vision 2030 and keeping with the great development witnessed in the region in all sectors. The new airport will accommodate the increasing growth in demand for air travel by the residents of the region and it will be able to provide complete services for travelers according to the highest international standards.
As a result, the airport will be able to serve many city centers and small towns in the Northern Border Region. The new airport is a qualitative shift in the field of air transport for the region, as it will provide the best technologies and services that will, in turn, contribute to improving the traveler experience, which is in line with the goals of the Kingdom's Vision 2030 that aims at achieving economic development in all regions around the Kingdom.
ALSO READ: 25 Facts First-Time Travellers Should Know About Saudi Arabia