The Philippine government on Wednesday (April 21) revealed the possibility of suspending OFW deployment to Middle East countries that would refuse to heed Philippine President Rodrigo Duterte's call to abolish the kafala system.
Earlier, the Filipino strongman appealed for the complete abolition of the Kafala system, labelling it "unjust" and "exploitative."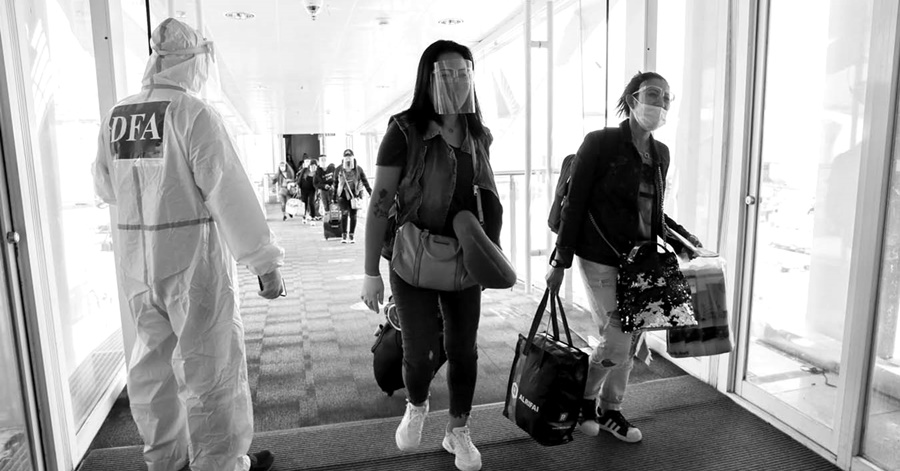 PH Labor Dep't Mulls Suspension of OFW Deployment to Countries with Kafala System
Labour Secretary Silvestre Bello III said that President Duterte may order him to cease the deployment of OFWs if the kafala system, which requires migrant workers to have a sponsor in the country of employment to get a visa and worker's permit, would not be completely abolished, The Inquirer reported.
"Hindi malayo na kapag hindi pinagbigyan ang panawagan ng ating Pangulong Duterte, baka bibigyan ako ng kautusan na magsuspend muna ng deployment sa mga bansang ayaw tanggalin 'yung Kafala system (It's possible that if they won't heed the call of President Duterte, I may be ordered to suspend the deployment of OFWs to countries that don't want to abolish the Kafala system)," Bello said.
Regarding his position on the matter, the Filipino president said that the system places thousands of migrant workers – not just Filipinos – particularly household service workers at the "most vulnerable circumstances."
Moreover, the system has resulted to non-payment of salaries, limitation of movement, denial of healthcare, sexual abuse, and outright murder.
Secretary Bello pointed out that the president had made this call for the protection of OFWs. "Kaya kung hindi nila pagbigyan 'yan, maliwanag na 'yung aming direksyon, and that is to suspend or at least slow down 'yung deployment ng ating mga OFW dyan (That's why if they won't grant that request, our direction is clear, and that is to suspend or at least slow down the deployment of our OFWs to those countries)," Bello added.
READ NEXT: Now, Saudi-based Employers and Recruiters Should Not Use the Word 'Maid' in Job Adverts