Despite being one of the relatively smaller countries in the region, Oman has matched all its contemporaries in terms of wealth, natural resources, and economic performance, among others.
Along with the national government's efforts, many stakeholders and other industry leaders in the country are also developing new ways to position the country in the region among the best in terms of innovation and services in their respective fields. This makes Oman among one of the most exciting places to visit in the Middle East.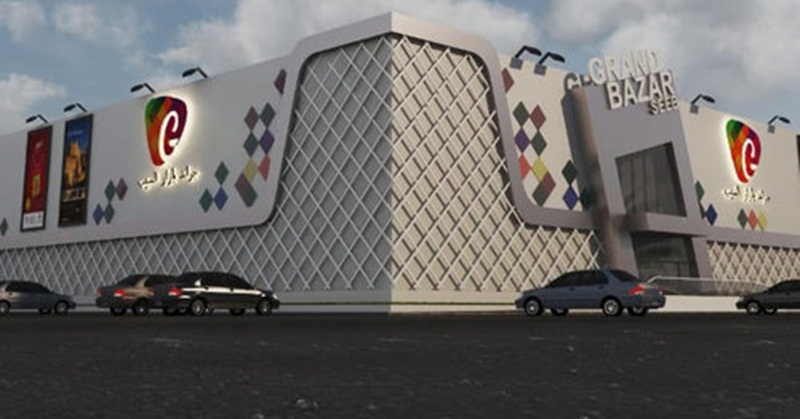 A Mall and Sports Club in One: A First in Oman
And in a first of its kind, one of Oman's most decorated clubs, Seeb, has announced that it is all set to open a mall on its premises, as shared in a report by the Muscat Daily.
The new project, known as the Grand Bazar Seeb, will span over 10,000 sqm, and is expected to be formally opened early next month, and will be an example for the other clubs in the country to follow.
According to HH Sayyid Shihab bin Tariq al Said, the club's president, the Grand Bazar Seeb will serve the youth and the people of the wilayat of Seeb.
He added, "It is a project that we envisaged many years back and we are happy to see it completed. It is an example of how sports clubs in the sultanate can look into private investment opportunities to become self-reliant. The Grand Bazar Seeb will boost the club's financial well-being and is certain to provide benefits on all fronts."
Of note, Sayyid Shihab has been instrumental in leading Seeb Club to great heights as it boasts of a record number of 12 His Majesty's Cup for Youth titles including four in a row, with the last coming in December 2018.
HM's Cup for Youth is the symbol of club supremacy in the sultanate and Seeb is known for its all-round excellence in various sports, with 11 sporting activities practised and promoted by the club.
As the club has strove to focus on different sports rather than just football, it has seen it bring laurels in other sports. Meanwhile, the Grand Bazar is expected to pave way to more (recreational and sports) activities in the sultanate.
"This is the largest mall coming up on a club premises and it is a pioneering initiative. I hope other clubs can take cue from this project and move towards such innovative plans to enhance their financial situation. We are proud that the investors displayed trust in us. We thank JINFA for investing in the project." Sayyid Shihab noted.
The mall is expected to offer nearly 300 outlets for apparels, toys, household goods, ample parking space and restaurants. The mall will also have accommodation for foreign players of the club and would also rent out office spaces for its other corporate ventures.
ALSO READ: [GUIDE] Top Destinations to Visit in Oman