Just when the world is seeing progress with Saudi Arabia's stand towards women's rights and treatment, a new issue comes up concerning this topic, as an international concert is set to take place in the Saudi capital this month.
As the event is branded as an international concert, a list of high-profile names in the music industry will be featured on Saudi stage for the first time. Certain names on the list caused several eyebrows to raise, touching on the sensitive topic of how women must behave in Saudi society.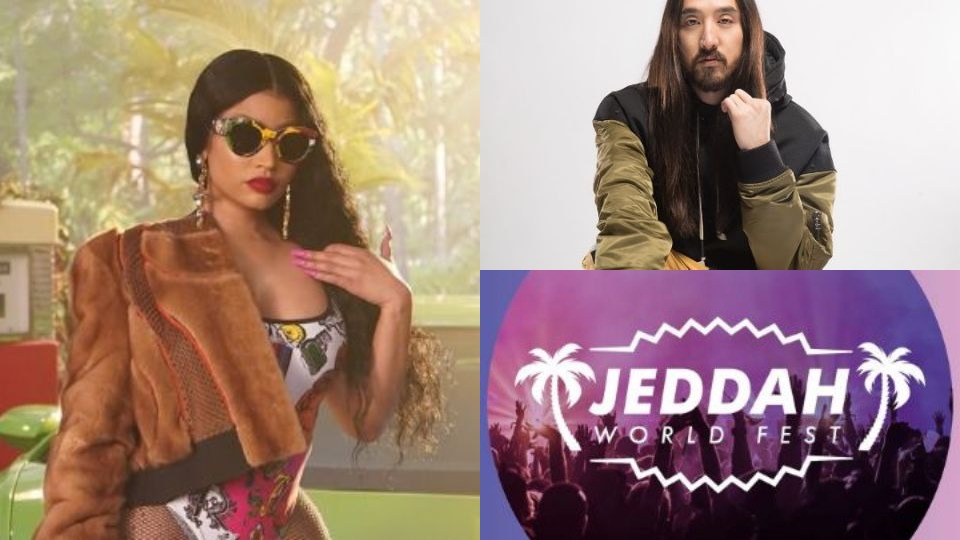 Gov't Draws Criticism Over Saudi Concert to Feature Nicki Minaj
Among the top artists included on the list of international artists who are set to perform in Jeddah World Fest on July 18 is Nicki Minaj, as shared in a report by the Guardian.
The said concert – in line with Saudi laws – is alcohol and drug-free, open to people age 16 and older, and will take place at the King Abdullah Sports Stadium in the Red Sea city.
The announcement was believed to be a move by the ultraconservative kingdom to shed decades of restrictions on entertainment.
However, reactions on social media ranged from shock and joy to criticism and disappointment. In a profanity-laced video posted on Twitter, which has already gained over 37,000 views, a Saudi woman wearing a loose headscarf criticized the Saudi government of hypocrisy for inviting Minaj to perform but requiring women who attend the concert to wear the modest full-length robe known as the abaya. Most Saudi women also veil their hair and faces.
The woman pointed out the kind of "entertainment" Minaj will bring to the show, but expresses her frustration as to how women in the Kingdom are still expected to be covered up, when attending the concert.
Here's an intro video on the Jeddah World Fest, as shared on their official Facebook page:
Saudi organizers shared that the concert will be broadcast globally and covered by MTV. Other notable performers include the British artist Liam Payne and the American DJ Steve Aoki. The kingdom is also promising quick electronic visas for international visitors who want to attend.
Over the past several months, major performances from artists such as Mariah Carey, Enrique Iglesias, Black Eyed Peas, Sean Paul, and the DJs David Guetta and Tiesto, have been featured in the Kingdom.
Of note, these concerts portray a stark change from when Saudi morality police would raid establishments that played loud music.
Also, to this day, gender segregation between single men and women is still enforced in many restaurants, coffee shops, public schools and universities, but other rules have been loosened, with women now allowed to drive and attend events in sports stadiums.
ALSO READ:   Saudi Fund Invests on Women Empowerment in the Kingdom