Visiting a different country is all about learning a new culture. By seeing other people's way of life, we gain new experiences and expand our way of thinking.
ALSO READ: 6 Things to Remember when Visiting the Middle East
When we mean to learn about a new culture, we should take into account all aspects of this experience, and that involves a whole lot of things: gaining insight of their language, foods, social customs, as well as their religion.  As the UAE is composed of various emirates and embraces a number of nationalities, visiting this country is kind of like being everywhere in just one spot. So if you're looking to make the best of your trip here, you should look closely at what the Emirati way of life is all about. And a good place to start is the Jumeirah Mosque in Dubai.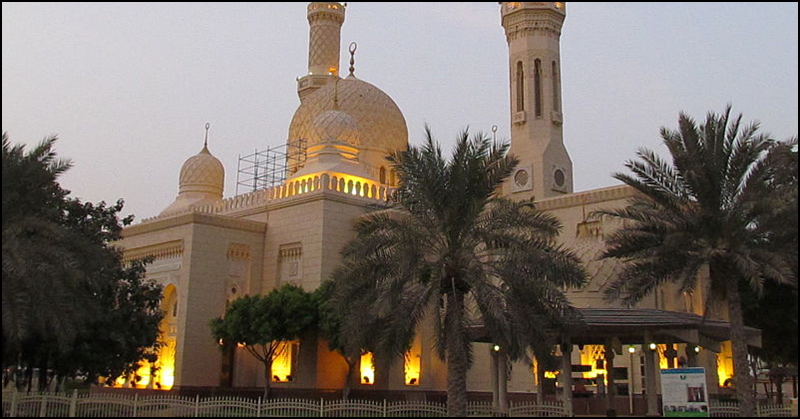 Plan a Trip at the Jumeirah Mosque in Dubai
The Jumeirah Mosque is one of the most iconic landmarks in Dubai. The mosque has adopted an 'Open Doors, Open Minds' policy, which practically welcomes all types of visitors of all faiths to experience and appreciate the beauty of the surroundings, as well as learn about the local culture and Islam.
But don't worry, as the place is welcoming to guests of all faith, respect is widely observed in this important landmark for the people of Dubai. So, remember to keep an open mind when visiting this place to maximize your stay in the UAE.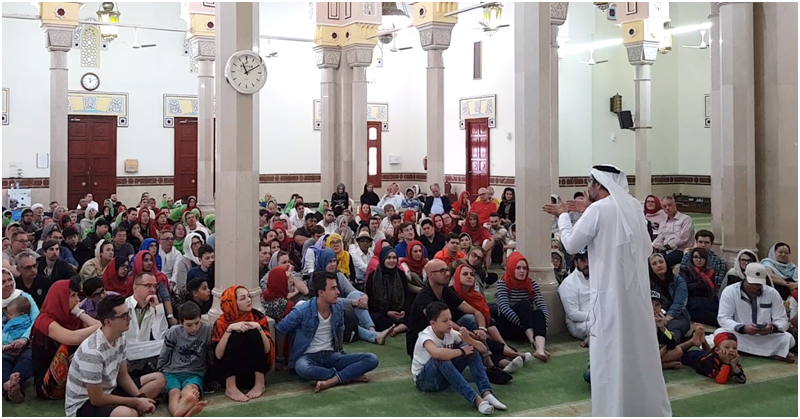 What to Expect
A 75-minute guided tour is offered by representatives from the Sheikh Mohammed Centre for Cultural Understanding, which aims to offer visitors an opportunity to understand the Emirati way of life and religion.
During the tour, guests will gain valuable insights on Islamic holidays, rituals, traditions, customs, as well as cuisines. There is also much to be learned about the fasting month of Ramadan in this one-of-a-kind tour.
As the tour aims to have a welcoming and educational atmosphere, guests are also encouraged to ask questions, join the discussion, and take photos while inside the mosque. Guests can even try out a number of traditional Arabic light refreshments such as coffee, dates, and other varieties of food.
The tour is not only for adults, as there are special age-appropriate programs offered for children, as well. Along with this, guests are expected to act and dress appropriately. Traditional attire is available to borrow on-site. Women will be asked to wear a scarf over their head within the building premises, ensuring that their shoulders are well-covered.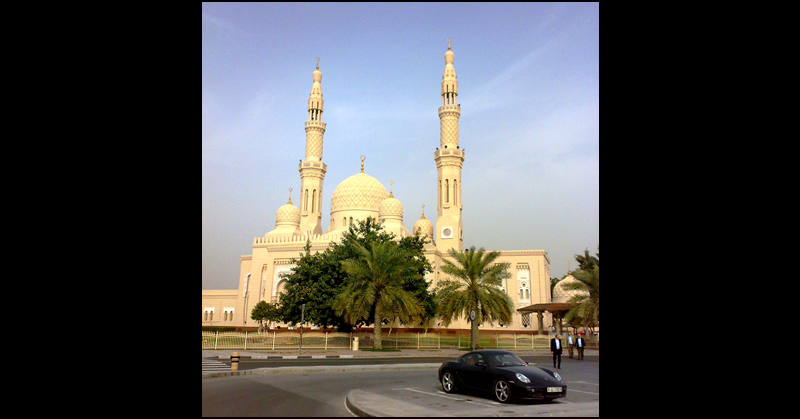 Visiting the Jumairah Mosque
Members of the public can visit the mosque either in the morning or in the afternoon. Booking is not required but participants are expected to come at least 30 minutes before the session to register at the majlis just across the mosque.
The standard entrance fee into the mosque is AED 25 for both the morning and afternoon session. Children below 12 years are free of charge.
Mosque Visit Schedule:
The mosque is open for public visits daily except Fridays.
The morning tour begins at 10 am, and registration starts at 9:30 am.
The afternoon session begins at 2:00 pm, and registration starts at 1:30 pm.
And to make the trip more memorable, guests can drop by the gift shop inside the Jumeirah Mosque Majlis where they can shop for items such as traditional clothing for men and women, as well as for small gift items, trinkets, and choice souvenirs.
The gift shop is open daily (except Fridays) from 9:00 am until 4:00 pm.
To know more about the Jumeirah Mosque, you can check out their website here, or you may reach them through the following:
Address: Jumeirah Beach Road, Jumeirah 1, Dubai, United Arab Emirates
Tel No: +971 4 353 6666
E-mail: https://[email protected]
Here is the Google Map Location of the Jumeirah Mosque: