The United Arab Emirates has taken pride of its rich cultural history, diversity, and unique journey into getting where it is today.
As there are far too many beautiful places to visit in the country, visitors starting this year can list a new itinerary they can explore (perhaps) for the first time in the UAE with the opening of the Qasr Al Watan Presidential Palace Library.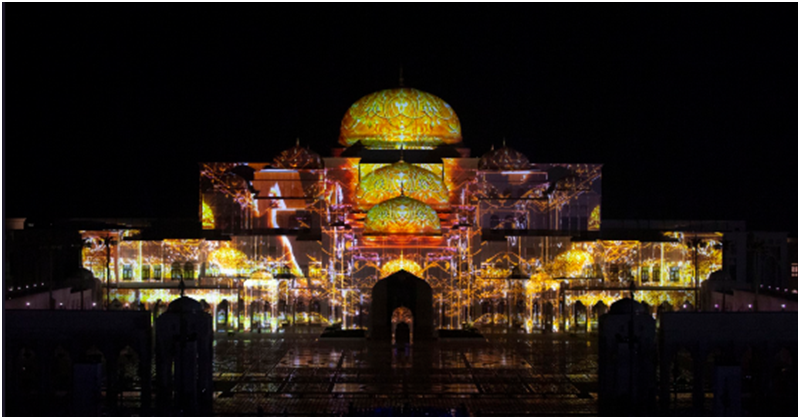 Here's What You Need to Know about Qasr Al Watan Presidential Library in Abu Dhabi
With its recent opening last March 11th, the Qasr Al Watan Library has become the latest addition to Abu Dhabi's major cultural and tourism assets.
What's also amazing about the grand public library, is the fact that it is housed in the centre of the Presidential Palace, which is now among the few open-to-public presidential palaces in the whole world. Wow!
If you've been to any countries in the Middle East and have seen their mosques, or important places of worship, you can expect that the Presidential Palace would not be any lower in terms of structural standard and quality.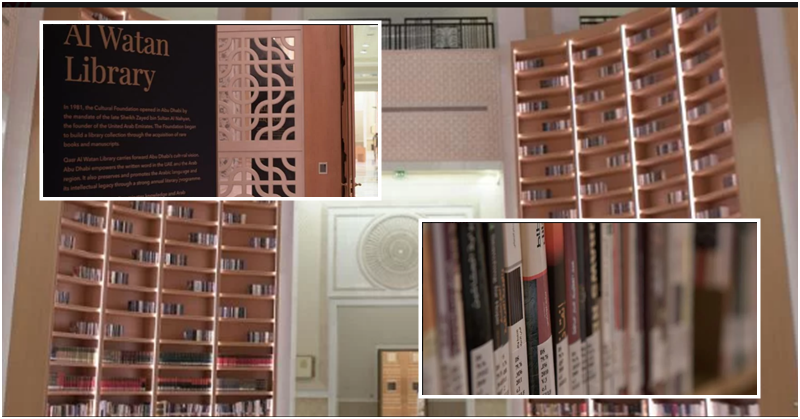 Inside the palace, you will be welcomed into a library which features a whopping collection of at least 50,000 titles on different branches of science, as well as a wide range of literature regarding the UAE, which have all been curated for 35 years until now.
The library also provides access to reference materials on historical and geographic topics, as well as to the UAE's social, political, cultural, and economic development of today.
Of note, guests can also get access to the government's extensive collection of legislative material, official and historical documents, as well as on the history of the Middle East.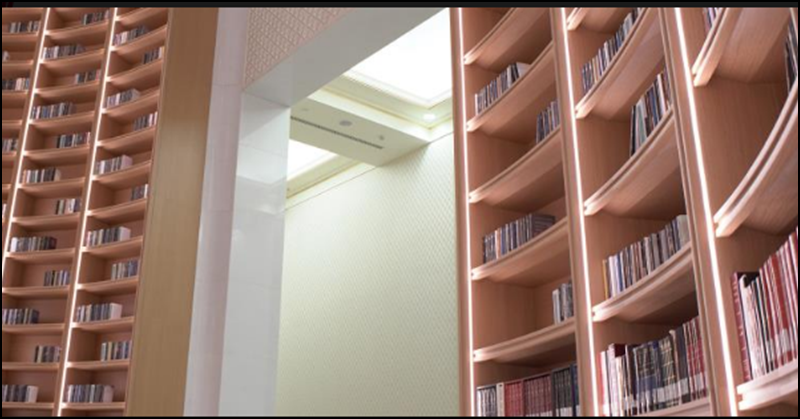 The library also offers an integrated reading experience, as materials are offered in both Arabic and English, as well as other languages.
Through a membership programme, members can borrow copied materials and other resources, for which titles can be found online on the Qasr Al Watan's official website.
Other than the library, guests can go on a tour, dine, and purchase souvenir items at the Visitor Centre, as well as enjoy a light and sound show at the Presidential Palace.
The Palace is open daily, from 10 am to 8 pm. Guests can opt for a Garden Ticket only, which would allow you entry to the Palace Garden and Visitor Centre only, OR a Palace and Garden Ticket, for which you get additional access to the Main Palace, exhibits, public areas, and all zones within the premise.
Here are the ticket prices for each adult or junior visitor:
Garden Only Ticket: AED 25 (Adult) / AED 12 (Junior)
Palace and Garden Ticket: AED 60 (Adult) / AED 30 (Junior)
Moreover, guests can opt to upgrade their Palace and Garden Ticket with a Guided Tour, for an additional standard fee. Guided tours are directed every 30 minutes by an in-house Palace tour guide.
Prices are as follows:
Standard Guided Tour (English/Arabic): AED 30
Private Guided Tour (English/Arabic): AED 600
For more information on promotions and special offers, you may refer to the following information:
QASR AL WATAN
Location: Al Ras Al Akhdar – Abu Dhabi
PO Box 128717
United Arab Emirates
Here is a Google Map location for your reference:
Contact Details
Tel No: +971 600 544442
E-mail: [email protected]
Website: https://qasralwatan.ae/
Other than witnessing one of the UAE's monumental landmark buildings, a trip to the Qasr Al Qatan Library will also give visitors an insight into the country's rich historical and political heritage, that, in itself, is an experience surely not to be missed!