As the trend of new cases and deaths due to SARS-COV-2 (COVID-19) in many parts of the world continue in an upward trajectory, several governments in the MENA region including Saudi Arabia, Jordan, and Iran have begun to implement stricter measures to manage the spread of the disease. 
According to the World Health Organization (WHO), the coronavirus has swept across the Middle East and North Africa with nearly every country in the region confirming cases of the new virus.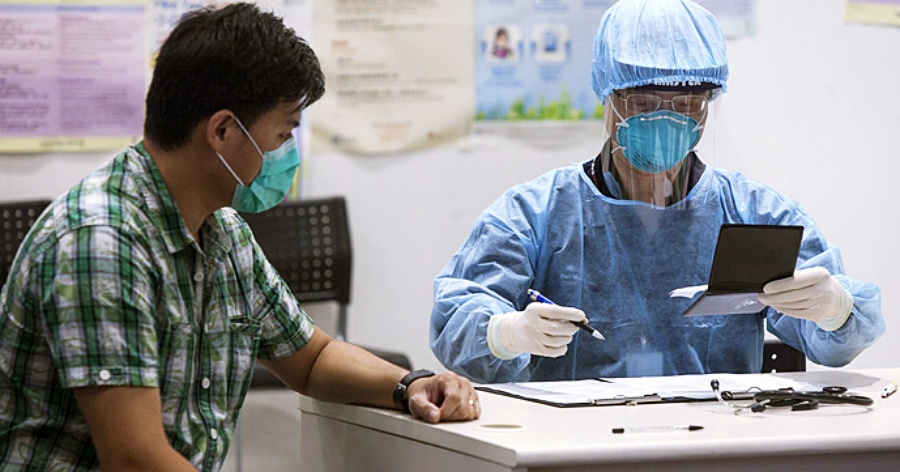 Middle East Gov'ts Impose Stringent Measures to Control Community Spread of COVID-19
In this light, Saudi Arabia has announced that it will no longer allow Muslims to conduct their five daily prayers and the weekly Friday prayer inside mosques as part of efforts to limit the spread of coronavirus, as shared in a report by Saudi Arabia's state news agency, SPA. 
The prayers will continue only at the two holy mosques in Makkah and Madinah, the holiest places in Islam, referring to a decision from the Council of Senior Scholars, the kingdom's highest religious body.
Meanwhile, Iran on Tuesday announced another 135 deaths from the novel coronavirus, bringing the overall toll to 988 in one of the world's worst-hit countries. 
According to health ministry spokesman Kianoush Jahanpou, "Reports by more than 56 laboratories indicated that we have had 1,178 new confirmed cases of COVID-19 infection in the past 24 hours."  
This brings the total number of confirmed cases to 16,169 as of noon on March 17. 
Jehanpour also noted that there are 5,389 people who were infected had been discharged from hospitals "with general good health".
Tehran province recorded the highest number of new infections with 273 fresh cases. Alborz, to the west of Tehran, was next with 116, followed by East Azerbaijan with 78. 
"As of Tuesday morning, more than 15 million of our countrymen have been screened" for symptoms, Jehanpour shared.
The health minister reiterated calls for Iranians to stay at home during the outbreak and asked them to report possible symptoms on a ministry website. 
The website identifies the individual using their national identity number and asks if they have symptoms such as coughing or fever. It also asks if anyone suspected of having the virus, under treatment or recently recovered lives with them. If the symptoms are not serious, it advises them to stay at home and tells them where the nearest healthcare center is located.
Meanwhile, Jordan has also announced a lockdown beginning March 17, ordering all citizens to stay in their homes apart from emergencies and banning travel between provinces, to fight the coronavirus outbreak. Troops were deployed at the entrances of cities starting Monday to help impose the measures when they take effect the following day, the army explained.
In this regard, the Kingdom has already shuttered shops and closed its borders to halt the spread of coronavirus. Also, its government is expected to issue a royal decree declaring a state of emergency that will give the authorities widespread power to control movement. 
Jordan has closed land and sea border crossings with Syria, Iraq, Egypt, and Israel, and suspended all incoming and outgoing flights. Only cargo flights and commercial overland shipments will be allowed in and out of the country.
ALSO READ: Iran Releases 70,000 Prisoners due to Coronavirus