Last August 4, Beirut, Lebanon suffered a massive explosion in the capital's port area which left dozens dead and thousands injured. The said cause of the blast was due to ammonium nitrate found in the port area.
While investigations are ongoing below are some photos taken from the United Arab Emirate's Khalifa satellite as shared by the Mohammed Bin Rashid Space Centre's Twitter page.
The photos show a Before and After shot of Beirut's port area.
Beirut Port: Before and After
These 2 pictures were taken by Khalifa Sat before and after the blast that took place in Beirut on August 4, resulting in severe damage.
We hope that our brothers and sisters in Lebanon overcome these difficult times. pic.twitter.com/xxHxXF5vJC

— MBR Space Centre (@MBRSpaceCentre) August 6, 2020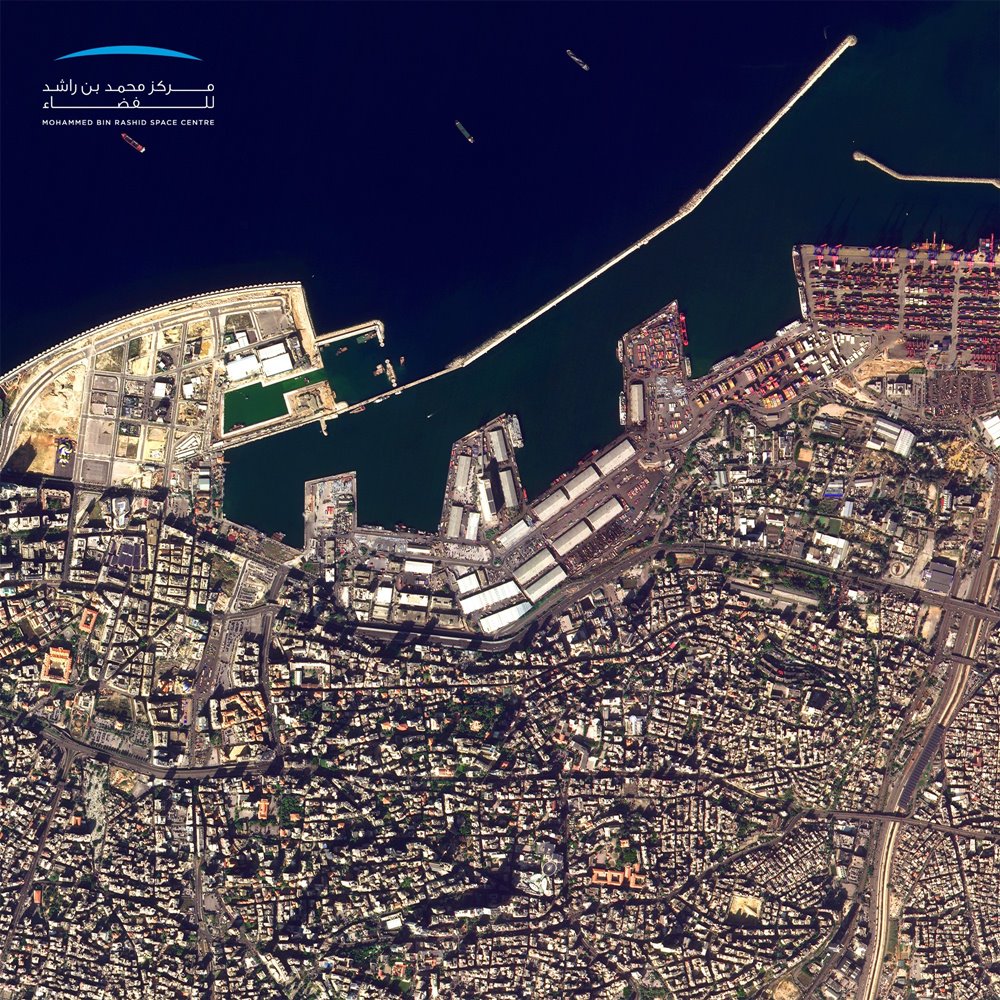 Below is a close-up and chilling video of the blast that left thousands injured and dozens killed.
Good God! What happened in Beirut?!
Pls pray for those in Beirut who'll be faced today with loss of life, health & home.

Btw,I find it disturbing that this happened so close to 75th remembrance of Hiroshima
(no conspiracy theory here,I'm just observing).pic.twitter.com/K4SlByZdaJ

— Obianuju Ekeocha (@obianuju) August 4, 2020